KUMAWOOD movie The 2 Pilots, defied perceptions that local movies don't pull in audiences by recording a big turnout at the National Theatre in Accra on Friday, April 26 during its premiere.
Hundreds of people turned up to watch their favourite actors, Kwadwo Nkansah popularly known as Lilwin and Richard Asante also known as Kalybos, who play lead roles in The 2 Pilots.
The 2 Pilots tells the story of two friends who in search of a life of wealth and luxury come up with several schemes to dupe unsuspecting individuals of huge amounts of money.
However, fate soon catches up with them and they find themselves entangled in a complicated situation with law enforcement as an undercover police officer poses an another 'big fish' waiting to be duped and exposes them.
Their only means of escape is to hijack a plane and they find themselves caught between being 'free but dead' or 'alive but not free'. Though a comedy, the movie also addresses some serious issues in Ghanaian society like infidelity, corruption among others.
Two of the stars in the movie, Kalybos and Emelia Brobbey, said while The 2 Pilots' message was relevant, it also allowed them to show their versatility hence their decision to be in it.
Emelia Brobbey told Showbiz, "I wanted something challenging and so I accepted the script because I thought it was something exciting. I also wanted my fans to know that I don't only cry in movies but I can do the other side too.
"The character I played; a strict police officer who was a go-getter and wouldn't allow anyone take the law into their hands, helped me show my versatility," she said.
The 2 Pilots' key theme of being content with your lot is tackled well. When Showbiz asked Kalybos, if he has had any personal difficulty with facing his reality he said, "If you live in Ghana, you are always afraid to face reality. It has been an everyday issue with young adults, facing challenges and how to overcome them by doing the right thing. The key word here is 'the right thing'.
"There is a lot of pressure on the youth in Ghana which is driving them into many social vices. So, there is a big lesson to be learnt in this movie which is everyone has a chance to make life better for themselves, and so the decision lies with you to either choose the right path or not."
Emelia Brobbey also shared her thoughts saying, "Well, it happens because we are human. Most of the time, you know that this is actually the truth but you refuse to accept it because of society but I think it's high time we start facing our reality.
"And one way of overcoming such a problem is by speaking about it. By doing that, you may attract the attention of someone who has been in the same predicament and may offer help."
The 2 Pilots, produced by Amankwah Agyemang also stars Akwasi Boadi (AKrobeto), Benedicta Gafah and several others.
Source: Graphic Showbiz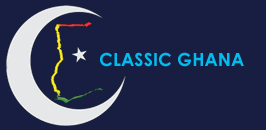 Latest posts by Classic Ghana
(see all)