The British named this country the Gold Coast, and not without reason but because there was a lot of gold on the land.
Many years after colonization by the British, Ghana is experiencing a modern day gold rush that has led to an exodus of illegal gold miners into the country, with criminals invading the country's mining industry.
It is estimated that more than 10,000 Chinese immigrants are arriving in Ghana every year, most of them intending to make money from gold mining. Thousands of Chinese miners are involved in the illegal gold rush that is striping the country of its precious resources.
These illegal miners have no concern for the environment, the safety of miners and protection of children in the town. The Chinese immigrants have taken control of the mining industry with their illegal gold mining activities known as "galamsey".
Dunkwa is a town six hours drive from the capital of Ghana, Accra, where hundreds of Chinese immigrants have arrived in the past two years, making millions from the gold mining business, destroying farmlands and causing devastation to the environment.
According to the International Business Times website, in 2005, a man from Shanglin in China Province took five million yuan ($813,535) to Ghana and turned it into 100 million yuan ($16.27 million) in three years. As the story spread around, many people from Shanglin, rushed to Ghana, the second largest gold producer on the continent after South Africa. The miners concentrate their businesses in the cities of Kumasi, Obuasi and Takoradi, where there are many smaller mines.
"Wherever there are restaurants, there are Chinese; wherever there is gold, there will be people from Shanglin," Tan Xinhua, who owns a gold mine in Ghana, said, according to 21cbh, a Chinese financial news website.
"Those already in Ghana will always bring their friends and family out too," added Tan, who bought his 25-acre mine with GH¢25,000 ($12,511) and has more than 30 relatives and friends working in the mines. There are more than 1,000 gold productions owned by Shanglin's people in Ghana.
The Chinese even own guns to combat the locals who try to stop them from mining. There are several reports of gun battles between the Chinese and the local people in the town, leading to deaths and injuries. The mining is their priority to create wealth for themselves.
"In 2011, our mine in Kumasi was looted twice," Li Zengquan, a Shanglin miner said. A shootout took place during the day, and both Chinese and Ghanaians were killed, 21cbh reports.
"Living in a foreign country, the most important thing is staying alive, money is secondary," another Shanglin miner, Hu Hongshi was cited to have said.
Despite the risks of gun battles sometimes between the police and Chinese, most of the Chinese consider it a good business venture.
Tan says his goal is to accumulate 10 million yuan ($1.63 million) to build a big house for his family.
"I want to marry a beautiful woman and open a teahouse. Maybe I can tell stories of my Ghana days to my customers," Tan asserts, according to 21cbh.
Ghana's gold rush could provide hundreds of thousands of jobs and major tax revenue for the state but instead the people benefiting most are the illegal Chinese miners.
What is happening in Ghana's gold rush should serve as warning to other African countries with rich mineral resources but weak governance.
By Francis Quasie
Email: fquasie@gmail.com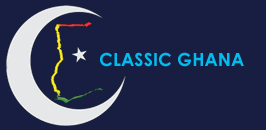 Latest posts by Classic Ghana
(see all)