Richard Kwasi Siaw Afrofi, also known in showbiz world as "Ex-Doe", has said the Ghanaian music has gone through a period of revolution, which has changed the dynamics of music.
He said this has also changed the way and manner music is promoted in the country.
Ghanaian music which is regarded as an epitome of African music and cultural heritage has been on decline over the past few years, with artiste who are able to stay up to the trend fading out despite the talents.
But this change has been necessitated with the technological changes, that has evolved especially with social media and other promotional tools used to thrive music beyond the boarders of Ghana.
In an interview with GNA Entertainment, the veteran hip-life artiste highlighted the challenges, that confront him and this has led to his inactivity in the music circles, but remain poised in bouncing back stronger.
"We started doing music back in the 1990's and you would agree with me, when I say things have changed drastically especially with the artiste promote their songs.
He further highlighted how the influx of numerous radio and television medium have help in thriving local music on the international stage which has boosted the musical prowess of many Ghanaian artistes.
"We have many radio and TV stations as well as the inception of social media to promote our songs, which was not so back in the days because you would to toil to get play time on air.
"Back in the days, you would have to do more on the grounds but nowadays you  do less on the grounds with regards to the promotion of your songs and I would certainly bounce back stronger," he told GNA Entertainment.
Ex-Doe will in the next coming days drop a new single which will thrill his fans as he stages a magnificent comeback in the music circles.
Source: GNA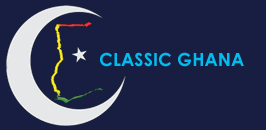 Latest posts by Classic Ghana
(see all)