We have been brought up to believe that being Ghanaian is the best thing that could happen to anybody.
We take pride in our country as a beacon of hope for Africa.
The country that produced the likes of Yaa Asantewa, Osagyefo Dr Kwame Nkrumah and Kofi Annan. Everything Ghana was supposed to be the best.
Our fufu, akple and tuozafi were the best.
Our highlife, kpanlogo and borborbor unsurpassed.
Our beaches were supposed to be one of the most beautiful. Our rivers were so pure and full of fishes and the Ghanaian was one of the warmest and most intelligent people the creator ever made.
Fast-forward to the present time and one would realise that the above scenario has changed and remains only in our imagination.
While we were content singing our meagre achievements like being the first African country south of the Sahara to attain independence, one of the first to operate a national airline, a shipping line, etc., others were busy at work and have overtaken us.
I just returned from a week's visit to Kigali in Rwanda.
I had promised the Rwandan story had been over-flogged and so would not talk about it.
But the reality is that there is no right-thinking person who would visit Kigali and not be moved by what is going on in that little country.
The Rwandan experience hits one in two extremes of joy and sadness.
Joy in the sense that we are all aware of the deep abyss Rwanda fell into when they pressed the self-destruct bottom and how they have dusted themselves and are making steady progress.
The sadness comes when one realises that we have been overtaken in our slumber and left behind.
The Rwandan experience teaches us that Africa is not a hopeless case after all and that with good leadership and a concerted effort and discipline, we can make it.
Some of the areas that strike a first-time visitor to Kigali are the following:
Cleanliness and orderliness
Rwanda has banned the use of all manner of polythene.
People don't litter and they clean the environment well.
There is so much order and things are exactly where they should be.
I am challenging any of our big supermarkets such as Game, Shoprite or Melcom to spearhead the cause of environmental pollution by introducing the use of biodegradable carrier bags in their shops and see the benefits that will accrue to them.
The Iceland supermarket's environmental initiative in the UK is an example.
Traffic control
There appears to be a certain kind of synergy among road users.
The 'okada' which has remained an albatross around our necks has been seamlessly integrated into the traffic system.
Motor taxi operators have been made to appreciate that they are part of the road system and abide by all road regulations.
Roads are constructed with all road users in mind so there are end-to-end walkways.
Drains are mostly covered and the few open ones are free of any debris to prevent blockage.
There is a conscious effort to beautify the city. Pedestrian crossings are provided at the right places and motorists respect the right of people to use the road so there is harmony.
Security
Security is a big thing in Rwanda. From the airport to the hotels to the shopping malls, security is of prime importance and well-coordinated.
Hotels have security personnel positioned on every floor for 24 hours.
There are metal scanners at almost any place people converge.
The strict security regime at Kigali Airport is similar to that of Fort Worth in Dallas.
Media
Knowing where they are coming from and the power of the media to make or break, the media in Rwanda is regulated but not suppressed. Responsibility is the watchword.
Ethnicity banned
The new Rwanda has no place for ethnicity. While we struggle over who is superior, the Akan or the Ewe, Chokosi or Kokomba, Rwandas have learnt their lessons the hard way and abhor any form of ethnicity. All one sees is a collection of a disciplined, contented people poised to change their narrative.
Then comes the critical question, have we always been this corrupt, greedy, unorganised, undisciplined and mediocre? What went wrong? How can Rwanda have a national airline and Ghana not have one?
Today, Rwanda is an example of a success case and has become a must-visit destination for most. The greenery, cleanliness and serenity are unmatched. For us as Ghanaians, it poses a challenge to us to change our national psyche and the way we do things.
The Ghanaian narrative must change from corruption, insecurity, filth, galamsey, disorder, etc. We definitely deserve a better story.
The writer is acting Director of Public Affairs of the University of Cape Coast. E-mail : kbaah-bentum@ucc.edu.gh
Source: myjoyonline.com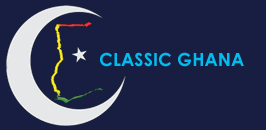 Latest posts by Classic Ghana
(see all)