Ghanaian actress and model, Juliet Ibrahim comes from a crop Ghanaian actors who have uplifted the modern day Ghanaian film industry and has helped in putting the Ghanaian movie industry on the map.
However, there is a perception that most actresses give sex in exchange for movie roles and sometimes even get sexually abused and touching on this topic while sitting in an exclusive interview on Hammer Time Entertainment Show on Pure 95.7FM, the actresses denied have ever given sex in exchange for a movie role.
She however narrated a horrible experience she had with a movie producer in her early days in the industry and narrates the whole story stating that "One time I was on set and director kept looking at me uncomfortably, so he called me and put my hands on his flap and he was hard and told me this is what I was doing to him. I felt uncomfortable throughout the movie shoot and I never returned to work with him again."
She also acknowledges the fact that sexual abuse is present in every working environment but she doesn't approve of it and chastises those who blame ladies for enticing men and says culprits of sexual abuse have no self control.
According to her, the best way of getting rid of such offenders from society is by castrating them and sited an example saying that "The best way to do away with such people from society is to castrate them you know you can't do this in certain Arabian countries where there are very harsh punishments."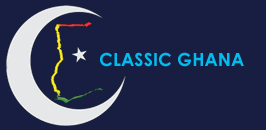 Latest posts by Classic Ghana
(see all)