Only a handful of people can actually swing the lavish Hamptons lifestyle, where your hair looks kissed by the sun only because it takes you 20 minutes to paddle from your pool float to the swim-up bar. (Yes, this group also rhymes with "one shmercent.") Still, that doesn't mean you can't get that same carefree color this Summer from a trip . . . it's just to the salon.
In fact, the upcoming season's biggest hair trends are taking inspiration from the elements — think: white sand beaches, seashells, the sunrise and sunset — to recreate a laid-back look that screams "I don't have a care in the world other than what I'm wearing to Surf Lodge tonight," even if you're stuck in your apartment hundreds of miles away.
"People are going bolder for Summer, but that doesn't necessarily mean more maintenance," said Stephanie Brown, colorist at IGK Salon in NYC. "Highlights will be lighter and brighter, but since most of these looks are rooted — meaning the color starts further away from the roots — you don't have to get it done as often." Sounds breezy, no?
Ahead, Brown is breaking down the coolest hair colors to try before the warm weather hits. It's no beachfront vacation, but spending a fraction of what it'd cost to split an exorbitantly-priced house with 10 of your friends can feel like its own kind of paradise.
Source: popsugar.com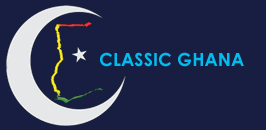 Latest posts by Classic Ghana
(see all)