The US Embassy in Ghana has warned that there will be more plastic than fish in the ocean by 2050.
According to a post on their official Facebook page, the embassy stated that about 82% of Ghana's plastics waste could be recovered and recycled with existing technologies into value-added products valued at GHC2 billion per year, creating 5 million jobs within the economy.
The embassy noted that less than 2% of 3,000 tonnes of plastic waste generated in Ghana every day are recycled.
"More than 250,000 tonnes, or 23%, of all plastic waste generated in a year in Ghana are expected to flow into the Atlantic Ocean. By 2050, there will be more plastic than fish in the ocean by weight," the post reads on.
Ghana is experiencing a plastic menace, with almost everything, including food and non-food items, being packaged in plastic, without any elaborate plan in operation to deal with the waste generated after the products have been used.
Various media reportage indicates that 10 per cent of the environmental tax is imposed on plastic product producers and this has yielded close to GH¢1 billion, without a dime being released to manage plastic waste.
The stakeholders that deal with plastics are of the view that recycling was the best way to effectively deal with used up polyethene terephthalate (PET) bottles.
Source: Ghanaweb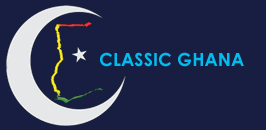 Latest posts by Classic Ghana
(see all)