Dr. Benjamin Akinkang is a medical doctor and a very good one at that. On a trip to visit a friend back home in Sandema in the Upper East Region, he had an emergency call to operate on a kid who was dying.
Even though he wasn't on duty and there was no doctor around, he took the chance and lo and behold, the boy who needed his help was his own nephew. God being so good, he did a good job and the boy is alive.
After that operation, he began wondering about the plight of the people of Sandema. The town is poor and its citizens are equally poor due to the low income from their work as farmers. Due to the low incomes, he noticed that when they fall sick, they prefer to stay at home instead go to the hospital.
As a result, he established Team of Hope and every year, with a team of doctors, they offer free surgical care to the people of Sandema. According to him, 15 clinical officers come together every November to offer free medical care (surgeries) to the people of Sandema and beyond. The Sandema Hospital offers their theater to us.
He explained that announcements are made on radio, they visit areas and screen these people before they are registered for surgeries. "Hernia and Goiter are the two commonest issues here. A lot registered the first time. We did all the necessary screening. After the screening and we confirm what the actual issue is then we go ahead and schedule them for surgery to take place."
Asked how he funds his operations, he explained that the medical doctors themselves contribute their salaries to make it happen. Since they began almost 150 lives have been saved, smiles have been put back on the faces of the people in Sandema while comfort has been brought.
Challenges
Most of these patients are so poor that, they can't even afford to transport themselves to the hospital for the free surgery, he said. "Many cannot even feed themselves. We sometimes have to organize a car to transport those from far in and out for the surgery. Also, we give some of them money for feeding when they are okay to leave the hospital. We will appreciate a means of transport."
He added that sometimes they don't get enough consumableswhich means they are unable to take care of the numbers estimated. Thus, financial support will be so much appreciated.
Impact and future plans
He added that it is always a joyous feeling to see these patients leave the hospital with smiles on their faces.In the future, he plans to acquire a minivan that can transport these patients in for the surgery and after back to their homes.
Also, he wants to get enough consumables to be able to do more surgeries as possible, be able to feed these patients enough for the days that we spend with them, extend this help to more people even beyond Sandema and establish a Team of Hope office.
Nominator
Dr. Akinkang was Anthony Akum Nyemi. He noted that he nominated Dr. Akinkang because of the passion he has for the people of Sandema. "He approached me about what he wanted to do and that he needed me on board. It was a good idea and so I gladly joined. I so much admire his passion for his work. For the love he has shown my people and my community, he is my hero.He and the Team of Hope deserves help so they can do more," he said.
More on Heroes of Change
Commenting on Dr. Akinkang's project, the Corporate Services Executive of MTN Ghana Samuel Koranteng said "we initiated the MTN Heroes of Change to identify and reward individuals and projects such as Dr. Benjamin Akinkang and his passion."
The other nine nominees are Mawusi Awity, David Hagan, Louisa Enyonam Ansah, Rev Fr. Akologo Dominic Alale Azumah, Justin Yelevielbayire, Charles Ofori Antipem, Daniel Owusu Asiamah, Frank Abeku Adams and Diana Adjei. Their projects which range from health, education and economic empowerment have benefited members of their communities over the years.
MTN Heroes of Change Season 5 was launched in November 2018 and submission of entries ended on 25thJanuary 2019.  Since the inception of MTN Heroes of Change in July 2013, a total of 40 people have been identified and recognized on MTN Heroes of Change platform for committing their personal resources to improve their communities and brightening lives.
Four out of the total number emerged ultimate winners. They are Dr. Abrokwa-Yenkyera, a plastic surgeon and founder of Grafts Foundation; Madam Paulina Opei, founder of Save our Lives Orphanage; Genevieve Basigha founder of Research Utilization School for the Deaf; and Naomi Esi Amoah of Blessed Home Orphanage.
Heroes of Change Season 5 is airing on:
TV3
Friday:                        6:00 pm
Saturday:       5:50 pm
Sunday:          5:50 pm
GH ONE
Friday:                        9:20pm
Saturday:       8:20pm
Sunday:          8:20pm
UTV
Thursday:       7:40pm
Saturday:       4:50 pm
Sunday:          3:45pm
ADOM TV
Friday:                        8:50pm
Saturday:       5:50pm
Sunday:          6:20pm
ANGEL TV
Friday:                        7:20pm
Saturday:       7:20pm
Sunday:          7:20pm
GTV
Wednesday:  8:00pm
Thursday:       8:00pm
Saturday:       6:00pm
Source: Ameyaw Debrah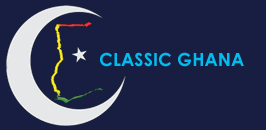 Latest posts by Classic Ghana
(see all)