Three out of every 10 pregnant women in the Tema Metropolis and the Tema West Municipality who are in their 36th week of gestation or above, are anaemic.
Mr Samueal Atuahene Antwi, Nutritionist at the Tema Metropolitan Health Directorate, disclosed this to the Ghana News Agency in an interview.
Mr Atuahene Antwi indicated that the situation was alarming as it meant that large number of pregnant women either had little or inadequate blood for the labour and delivery process.
He explained that pregnant women must have at least 11.0 or higher haemoglobin level to be in the non-anaemia zone, while those between 10.0 and 10.9 were considered to be having mild anaemia, 7.0 to 9.9 and less than 7.0 were pregnant women who fell within moderate and severe anaemia respectively.
He indicated that those with severe anaemia needed immediate blood transfusion while the others were put on iron supplements and iron rich foods such as anchovies, shrimps, snail, green leafy vegetables and legumes.
Anaemia in pregnancy, he stated, might lead to poor foetal brain development, low birth weight babies, pre-term deliveries (giving birth before 36 weeks), still births, post-partum haemorrhage (bleeding after delivery) and Neo-natal deaths as well as maternal deaths.
He said major causes of anaemia was low intake of iron-rich foods such as liver, fish, meat, eggs, deficiency of vitamins especially folic acid, and vitamin B12, in addition to parasitic infestation such as malaria.
The Metro Nutritionist noted that some symptoms of anaemia in people included feeling tired easily or easy fatigability, dizziness, light headedness, fainting, palpitations and fast breathing.
The Tema metropolis and Tema West municipality recorded anaemia prevalence rate of 27.92 and 0.7 per cent for moderate and severe respectively in 2016, while that of 2017 was 28.1 per cent moderate and 1.0 per cent severe in 2017 pregnant women registrations.
2018 saw an increase to 30.16 per cent for moderate and 0.5 for severe at registration while the Nutrition Unit of the Tema Metropolitan Health Directorate recorded 37.19 moderate and 0.4 per cent anaemia at 36 weeks of gestation.
Source: GNA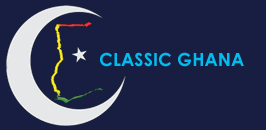 Latest posts by Classic Ghana
(see all)