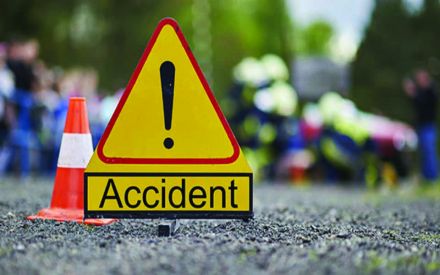 The Accra-Kumasi highway was blocked for several hours on Saturday following a truck accident at the Duamponpo and Kubease section near Konongo in the Ashanti Region on the N6 Highway which links Kumasi to Accra.
From 3pm to 8:30 pm, Graphic Online's Emmanuel Baah who was travelling on the road reported that no vehicle had been able to cross from one section to the other following the accident.
The long cargo truck, which had a Burkina Faso registered number plate had blocked the road completely.
Around 5pm when Graphic Online's Emmanuel Baah arrived at the scene, the road was still blocked with over 500 vehicles stuck at both ends of the major N6 highway that links Accra to Kumasi.
A towing vehicle and personnel from the police Motor Transport and Traffic Unit (MTTD) were at the scene trying to remove the truck from the road for traffic to flow.
Many passengers were stranded.
Emmanuel Baah reported that amidst a heavy rain, the MTTD towing vehicle was not immediately able to pull the long cargo truck from the middle of the busy road.
Some commuters alighted and crossed to the other side on foot to continue their journey with some vehicles that did a u-turn.
Those who were travelling with plenty luggage were left with no option but to wait with the hope of the road being cleared for them to continue their journey.
The towing vehicle had still not been able to clear the road as of 8:30 pm and indications were that the stranded passengers were going to pass the night by the road side.
Some drivers diverted their route through Ejisu – Juaben – Effiduase – Asokore – Agogo and back to Konongo to continue the journey.
An eyewitness said the driver of the long cargo truck lost control during the rain and veered off but managed to bring the vehicle to a halt but blocked the road.
Some police personnel were dispatched to the scene to maintain order and provide protection for the commuters in the night.
Source: graphic.com.gh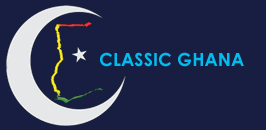 Latest posts by Classic Ghana
(see all)