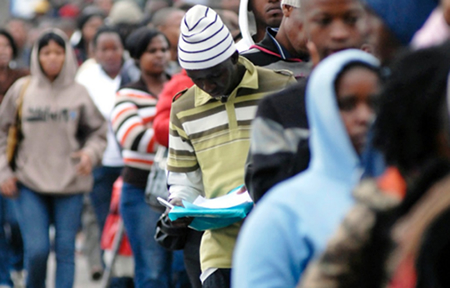 Dr Kwabena Nyarko Otoo, Trades Union Congress (TUC) Ghana, Director of Research and Policy in the Labour Research and Policy Institute, has expressed worry over the high and rising youth unemployment in the country.
He said unemployment was higher for young people; saying that the youth unemployment rate was more than double the general unemployment rate.
He said unemployment was generally low but rising; from about 7.5 per cent in 1999, and that Ghana now had 12 per cent unemployment rate.
"The unemployment rate is higher in urban areas in particular Accra compared to rural areas. Unemployment rate in Accra has always been twice that of the general unemployment rate," Dr Otoo said on Thursday during his presentation dubbed "In Search of Solutions: Labour- Private Sector Partnership for Jobs" at a TUC Ghana breakfast meeting in Accra.
The meeting brought together executives of the TUC Ghana, the Association of Ghana Industries (AGI), the Ghana Employers Association (GEA) and the Ghana National Chamber of Commerce (GNCC).
The meeting was about employment or lack of employment and what labour and private sector could do to address the challenge.
Dr Otoo said: "Unemployment is also becoming a problem of the educated; it is higher among secondary school leavers and university graduates compared to people with no education or basic education."
"We consider the employment challenge as the most important social and economic challenge confronting Ghana. Many of the ills of society can be traced to the growing menace of joblessness. That challenge will impact our future development more than anything else."
He said unfortunately, employment challenge has not received the needed attention beyond the rhetoric of politicians.
Dr Otoo said this entails substantial waste of human resources, denying young people the opportunity to realise their potential and contribute to nation building; stating that "there can be no greater waste than this."
He said a greater proportion of people earn low incomes so low that they could not take good care of themselves and their families.
He said majority were not registered for social security and therefore not contributing to pensions, as well as working for long hours in unhealthy and unsafe environments.
"These are today's challenges; they were created by failures in the past. They could be made worse by our failure to act now," Dr Otoo said.
He said one solution to youth unemployment that had become fashionable was entrepreneurship.
"Young people are being trained to become entrepreneurs; entrepreneurship programmes have sprung up in all the universities and young graduates are being entreated to employ themselves by people who have done everything to secure employment in the public sector," he said.
He explained that without addressing the difficult policy environment for which existing private sector firms were crying foul, a call to young people with no experience and funding to self-employ themselves was a wrong call.
"Why do we want to turn everybody into an entrepreneur? As we will see shortly, we already have more than two-thirds of workers as self-employed. In the advanced world, more than 80 percent of working people are employees."
Dr Otoo said in the last few years, Ghanaians had been treated to messages of how well our economy was doing; stating that "in our view an economy which doing well is one that is able to create employment for everyone who wants to work regardless of their skills".
Dr Yaw Adu Gyamfi, President of AGI, said it was high time the AGI, TUC Ghana, GEA, GNCC and the Ghana Chamber of Mines (GCM) develop a common front when dealing with government on issues affecting them.
He urged Government to consult organised labour and industry in the implementation of its flagship programme "One District, One Factory", to ensure its smooth implementation.
Dr Yaw Baah, Secretary General, TUC – Ghana, urged organised labour to put pressure on government to do the right thing, because most of the nation's failures were due to policies failures; declaring that good policies don't fail.
Source: GNA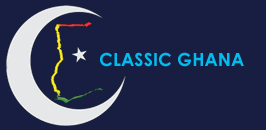 Latest posts by Classic Ghana
(see all)