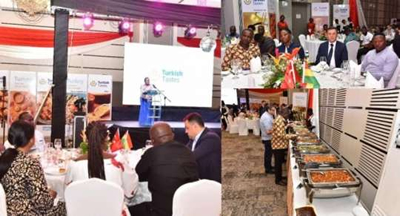 Turkish exporting companies have held a festival in Ghana dubbed; "Turkish Tastes Festival" to introduce their nutritional foods to the Ghanaian public.
The festival also aims at enhancing the import and export of goods and services among the two countries.
The nine-day festival started from August 11 to 20, and saw 50 companies exhibiting over 500 products including the Turkish pasta, bulgur rice, vegetable oil and pulses which includes beans, lentils and peas.
The festival started with a caravan tour of some principal streets of Accra, taking participants to the Accra Mall area, Osu, National Theatre, and the East Legon Branch of Unibank.
A dinner was also held for entrepreneurs from the two countries to discuss business opportunities amidst enjoying the Turkish Tastes.
Mr Mahsum Altunkaya, the Chairman of Southeast Anatolian Cereals, Pulses, Oil Seeds and Products Exporters' Association, said: "The festival served as a platform for investors and entrepreneurs to meet and discuss investment opportunities in Ghana and Turkey.
"Pasta, bulgur, pulses and vegetable oils would give birth to more business deals for small and medium-scale enterprises as well as bigger companies."
Bulgur is rich in vitamins, minerals, and folic acid aside its long shelf-life, resistance to micro-organisms and insects.
"It is also rich in dietary fibre, supports brain development of children, good for diabetics, pregnant women and the elderly, and helps to prevent intestinal cancer," Mr Altunkaya said.
He said the Turkish pasta was delicious with high protein and good aroma, adding that the pasta industry was in the world's A-class league of high quality.
"Turkey is also the capital of vegetable oils with lots of high-tech factories processing the sunflower, canola, soybean and corn oils for export," He said.
Mr Altunkaya said Ghana imported 49,261 tonnes of pasta, 17 tonnes of bulgur and one ton of Lentils in 2017.
Professor Mustafa Bayram, a Lecturer at the Department of Food Engineering, University of Gaziantep, Turkey, told the Ghana News Agency in an interview that Ghana had good business relationship with Turkey hence the choice of Ghana to host the festival so as to use the feedback from the public to improve on its products.
Source: GNA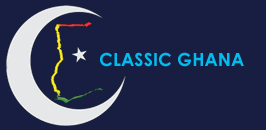 Latest posts by Classic Ghana
(see all)