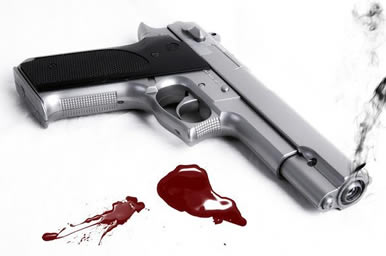 The Kaneshie Police are attempting to unravel the circumstances that led to the shooting of three men at Abossey Okai during the celebration of the Homowo Festival in the area last Saturday.
Two of the men died while receiving treatment in hospital, while the third person, who sustained severe gunshot wounds, is still on admission.
His condition is said to be very critical.
Deceased identified
The deceased have been identified as Mohammed Isaka, a 27-year-old butcher at the Kaneshie Market, and Paul Adamu, unemployed and believed to be in his 20s.
The third victim, Jacob Abbey, also 27 and unemployed, sustained injuries on his right arm.
According to the Public Relations Officer of the Accra Regional Police Command, DSP Mrs Afia Tenge, the incident occurred when the chief and the people of Abossey Okai organised their annual Homowo Festival without notifying the police.
Homowo festival
She said about 4:40 p.m. last Saturday, the Kaneshie Police received information that while the chief and the people of Abossey Okai were performing customary rites towards the celebration of their annual Homowo Festival, shots were fired outside the chief's palace, leading to some people getting injured.
She said the police quickly went to the scene, and after confirming the information they received, they went to the Sukura Community Hospital where the victims had first been rushed to.
Hospital authorities
DSP Tenge said the authorities at the hospital confirmed that Isaka had been brought in with severe gunshot wounds but passed on while receiving treatment.
The police were informed that Adamu, who also sustained gunshot wounds, was moved to the Korle Bu Teaching Hospital but also passed on while receiving treatment there.
The Accra Police PRO said Abbey too sustained injuries on his right arm and was receiving treatment at the same hospital.
She said the police had launched investigations into the incident to establish whether the shootings had anything to do with the festival or not.
She said the investigations would assist the police to trace, identify and arrest those responsible for the shooting and bring them to book.
Arrest
Meanwhile, the chief and the queenmother of Abossey Okai and four others have been arrested by the police in connection with the shooting.
The five are Nii Abossey III, the Chief; Naa Korkoi II, the Queenmother; Godfred Marmah Nelson, Okyeame I; Jacob Laryea, Okyeame II, and John Awuley Lartey.
According to DSP Tenge, the statements of the five elders had been taken.
She said they were cautioned on their failure to notify the police about a special event under Section 9 of the Public Order Act, 1994 (Act 491).
Two persons wanted
She indicated that two persons had also been identified in the shooting incident.
The PRO said the two were, however, on the run and the police were hot on their heels to arrest them to assist with investigations into the incident.
Source: Graphic Online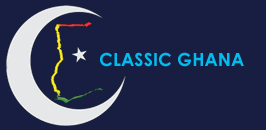 Latest posts by Classic Ghana
(see all)