As African countries seek ways to transform their tourism industries, Uganda has come up with a new strategy – to add curvy and sexy Ugandan women to its list of tourist attractions.
This was disclosed by the State Minister for Tourism, Godfrey Kiwanda while launching a beauty pageant dubbed 'Miss Curvy Uganda' that will select sexy curvaceous women and finalists by June, reports Daily Monitor.
"We have naturally endowed nice looking women that are amazing to look at. Why don't we use these people as a strategy to promote our tourism industry?" Kiwanda asked at the event.
The tourism sector in Uganda, which has largely been focused on landscape and wildlife, has contributed immensely to the country's foreign exchange earnings and investment.
According to statistics, the sector contributed $1.88 billion as of August 2013 to Uganda's GDP.
In an effort to attract more tourists and increase revenue, the East African country believes that the pageant will not only champion the beauty of curvaceous women but also attract tourists.
"Miss Curvy is an event that will bring out the endowment of the real African woman. It is an exceptional event that will see young ladies showcase their beautiful curves and intellect," said Ann Mungoma, the lead organiser for the beauty pageant.
The new initiative has, however, attracted mixed reactions, considering Uganda's strong stance on nudity and sexuality, especially in open space.
A Ugandan woman who has started a petition to have the pageant cancelled said the contest is demeaning to women as it objectifies them and "reduces them to nothing."
"I personally feel attacked. This is degrading of women. In a country where women are grabbed by men while walking on the streets and now they have legalized it by making them tourist attractions is not fair," Primrose Murungi's petition read.
Meanwhile, the tourism minister has stressed that the pageant is just another campaign aimed at appreciating beauty in diversity as the country had long appreciated slim women and seen that as a sign of beauty.
As part of the campaign, the ministry will also highlight the background stories of the curvaceous women, as well as, the various cultures that the contestants will display.
Only women aged 18 and below 35 are eligible to participate, the organisers said.
Source: face2faceafrica.com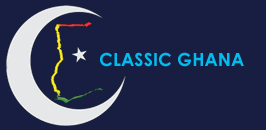 Latest posts by Classic Ghana
(see all)