Hundreds of unemployed nurses from the Brong Ahafo and Ashanti Regions on Wednesday hit the streets of Kumasi to protest government's delay in posting them.
The protestors who were all wearing red head and arm bands, held placards with various inscriptions, which depicted their frustrations, converged at the Jubilee Park from where they marched through the principal streets and later picketed at the forecourt of the Regional Coordinating Council.
Some of the inscriptions of the placards read, 'Post Nurses Now', 'No more Assurances', 'We need our clearance now', 'Enough of the reassurances', King Promise Nana Addo, post bonded nurses' and '2020 will come'.
The protest, which was also being held simultaneously in five other regions, was to drive home their demand for immediate financial clearance to pave way for their posting.
The National President of Ghana Nurses and Midwife Trainees Association, Batiah Semi-Ulah Santi, who spoke to the Ghana News agency (GNA), on the side-lines of the procession, said the financial clearance had been long overdue.
He said numerous engagements with the Minister of Health, Mr. Kwaku Agyemang-Manu and the Vice President, Dr. Mahamudu Bawumia, had yielded no fruitful results, despite many time-bound promises.
Even more disturbing, he said, was the fact that the Minister of Finance announced in the 2018 budget that 27,000 unemployed nurses had been budgeted for, yet not a single nurse had been cleared.
This, coupled with the many unfulfilled promises by the Health Minister and his deputies, to clear them for posting was a clear indication that government was taking them for granted, he stated.
The demonstration was therefore the first of the series of actions to be taken by the Association to draw the attention of government to their plight.
He said the leadership was preparing to lead what he described as a 'one million march' on the principal streets of Accra to the Jubilee House to meet the President himself if the Ministry failed to recruit them in three weeks.
Asked how they would mobilize one million protestors, he responded that they would include the families of the over 68,000 affected nurses and other stakeholders, willing to support their cause.
Source: GNA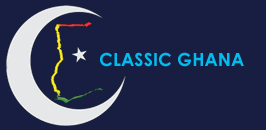 Latest posts by Classic Ghana
(see all)