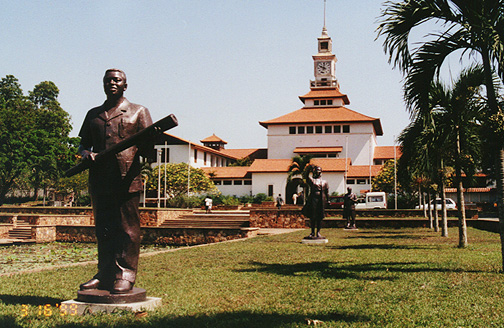 Mr Alfred Aryee, a partner at Makers and Partners, a chartered accountancy firm, has urged the University of Ghana (UG) to consider introducing forensic investigation programmes in its curriculum.
This, Mr Aryee said, would enable students acquire the requisite skills needed to help address fraud related issues in Ghana.
Forensic investigation is the gathering and analysis of all physical evidence related to a crime to reach a conclusion about a suspect.
Mr Aryee made the remarks in an interview with the Ghana News Agency (GNA) on the sidelines of a thanksgiving service organised by the University to mark its 75th anniversary celebration. 
As part of the event which was supported by Makers and Partners, the Management and Staff of UG also offered Muslim prayers at the Legon Central Mosque.
Mr Aryee, an alumnus of UG, said as part of the University's effort in achieving higher heights, the introduction of forensic investigation programmes would produce the human resource that would enhance forensic investigation agencies in the country.
He reiterated that forensic investigation provides scientific and foundational information for investigators and courts, and thus plays a key role in the criminal justice system.
He revealed that the frontliners of Makers and Partners were certified fraud examiners and offers services such as Forensic Audits, Forensic Investigation Training, Small and Medium-sized Enterprises (SME) Business Solution, Corporate Advisory Services, and Tax Advisory Services. 
Mr Aryee also underscored the need for internship programmes, which must be aligned to the students' field of study and be made compulsory.
He said this would enable students to have practical experience, which would help them build their interests and capacities in the corporate field.
"The programmes should be graded as part of their results, and Makers and Partners are open for such internship programmes," he added. 
On her part, Professor Nana Aba Appiah Amfo, Vice Chancellor of UG, expressed gratitude to God as the University celebrates 75 years of academic excellence; 75 years of training high quality human resources for not just Ghana but the African continent and the world.
She told the GNA that under her tenure UG had embarked on a number of technology- driven initiatives including 'Classroom Modernisation,' 'One Student One Laptop,' and 'Hot-spot Comfort Zones,' which are all geared towards enhancing teaching and learning.
"Generally, we seek to give our students an excellent experience while they are here on campus; so that we are able to give them the required skills for the 21st century and prepare them for the fourth industrial revolution," Prof Amfo stated. 
Source: GNA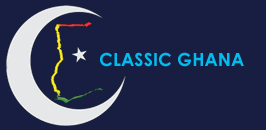 Latest posts by Classic Ghana
(see all)