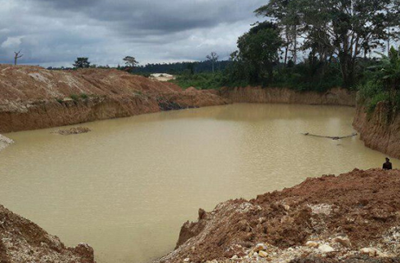 The National Commission for Civic Education (NCCE) in Upper West has mounted an aggressive campaign against growing human activities which continue to devastate Ghana's ecological system and denying many people of their livelihood.
Recent destruction of the country's water bodies and green environment has been attributed to increased 'galamsey' activities, haphazard defecation and erection of unauthorized structures, particularly, along water ways and access routes.
"A cursory look around our environment shows littering of empty water sachets, used polythene bags and materials and plastic waste," said Mrs Patience Sally Kumah, the Upper West Regional Director of NCCE.
Mrs Kumah, who was speaking during a media briefing on 2018 Citizenship Week celebration in Wa, the Upper West regional capital.
She expressed shock at the bad practices which seem to have become "an accepted norm" in the Ghanaian society despite its debilitating effects and cost on human lives.
She beseeched stakeholders to join hands with the NCCE in the crusade against poor sanitation practice as the Commission uses the 'Citizenship Week' celebration, which started in April 2018, to remind school children of their responsibilities as active citizens.
The Week is also celebrated to educate school children of their role in building a strong, vibrant and democratic Ghana. It also severed as the platform where eminent personalities and role models interact with school children nationwide on virtues of good citizenship.
This year's celebration was marked in two phases over a two-week period on two the themes: "Our Taxes Build a Great Ghana" and "The Environment and You the Role of the Ghanaian Child".
The first phase was carried out in collaboration with Ghana Revenue Authority (GRA) to set the agenda for school children to join in raising awareness campaign on tax payment and also to inculcate in them the culture of paying taxes.
The phase-two is ongoing in various districts and focuses on environmental governance which examine the relationship between citizens and the environment, and how to ensure good environmental governance.
Mrs Kumah said Upper West region targeted 490 outreaches in schools in 2018 but has been able to sensitise 44,557 children in 252 basic schools on tax compliance.
The Commission has also been able to educate 40,557 students on good environmental sanitation practices in 182 schools.
The Commission is being funded by GRA and the European Union (EU).
She pleaded with the media to engage the populace on the need to perform their tax obligations voluntarily as a civic responsibility and also desist from activities that pose threat to the environment.
Source: GNA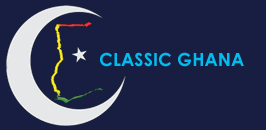 Latest posts by Classic Ghana
(see all)