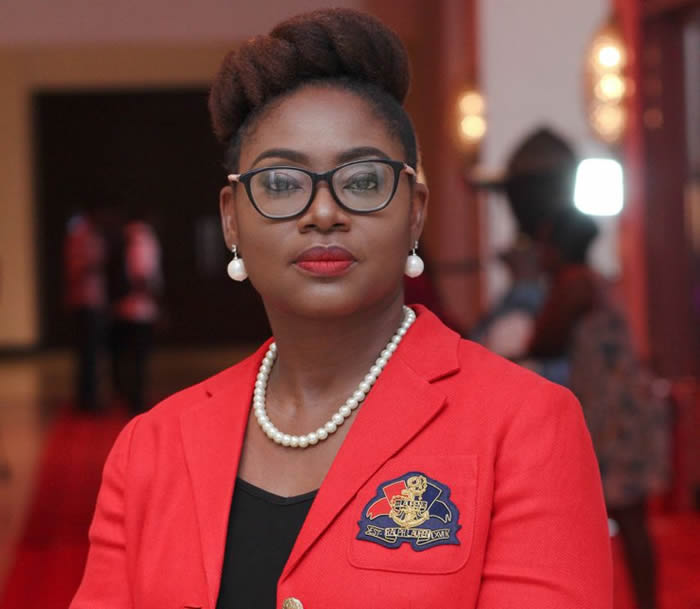 THE 20th edition of VGMA was indeed a disgrace to Ghana. Charterhouse, Shatta Wale and Stonebwoy should all bow their heads down in shame.
It is undoubtedly clear that lack of proper planning hindered the event before our two top Dancehall artistes made it worse.
Long before we entered 2019, Charterhouse must have known that they had a big event coming but it is obvious from Saturday night that they didn't take the whole thing seriously enough.
Maybe they thought we were still in the early 2000s where they could just put anything together and serve us but many Ghanaians are now discerning so they should come again.
We have access to more foreign content than before and the almighty social media allows anyone to air his or her opinion. We no longer sit and wait for their media men to present the story however they like to us the day after the event.
Charterhouse has taken us for granted for so long and it looks like now their cup is full. They probably thought they could sell the usual "mediocrity" to us.
When they started complaining about how lack of government support was going to hinder the anniversary a month to the event, I sensed all was not well and we may have an average show and they didn't prove me wrong.
Those complaints were emotional blackmail as they wanted Ghanaians to sympathise with them if things should go wrong.
Charterhouse has been there for us; they added something to the industry by recognising our hardworking artistes and consistently gave us VGMA for years. We are grateful no doubt but they should do better!
When they enjoyed monopoly in the music industry for long with support from corporate bodies did they complain? I remember VGMA those days had loads of commercial breaks and of course those sponsors were paying or were they for free?
I am not asking for an audit sheet but which business entity will work and not make profit for years and still invest time and money for 20 solid years?
I am asking my fellow Ghanaians, did you see enough commercials and activities surrounding VGMAahead of the main event? Event visibility and promotion were poor!
Did the "noise" they made sound like that of a 20-year-old event that was going to shake the country? How many billboards were erected? What about media presence?
I knew that was going to cost some bucks but why didn't they use social media to hype the event? After all that is an affordable and effective way of promoting businesses in recent times.
It looks like they were not really interested from the beginning. There weren't enough events ahead to complement the big day.
Was there something to show Ghanaians after 20 years of the VGMA's existence? Instead of the media discussing some of their interventions, innovations and contributions to the music industry in Ghana, they discussed issues like; venue, security, etc. even on the event day.
To my surprise, some people and Charterhouse were shamelessly defending their unprofessionalism. Were they expecting us to clap for them for rushing to put up a venue a week to the main event?
It was not surprising to see the venue incomplete even a few hours to the programme. For me, the 20 years journey saw nothing except the consistency of hosting an annual event.
As if that was not enough, they packed patrons as if they were going for a night vigil after paying a whopping GHc250 and GHc400. Who pays for discomfort?
The red carpet was ordinary; I didn't see a lot of our celebrities on the red carpet as compared to the previous years and those who showed up didn't slay to my satisfaction.
The way you market yourself is the way they buy you and it looks like the unseriousness from Charterhouse affected the way our celebrities also saw VGMA 2019.
The only thing that saved the day was the fact that the presenters on the red carpet tried to make it as fun as possible. They didn't bore us with loads of "who are you wearing?" questions and most of the guys were in African print which was encouraging.
The stage was not bad, it was spacious and the lights were on point on the stage but it was too dark in the auditorium. The stage design is one of the best Charterhouse have put up.
Chairman General Kwami Sefa Kayi's involvement was a last minute move. There was a report that he was going to host with KOD then boom…. Berla Mundi showed up. Thanks for his involvement though as it added some class to the event and he ended up saving the day as well.
The show started off on a boring note as the first batch of awards presented did not excite the audience. Allow me to use BET as an example; their humanitarian and other industry awards are given out in the middle of the show and they show a short clip of the journey so far.
What did we get? Nothing, they showed us absolutely nothing. They just called them out and gave them plaques.
The most annoying part of it all was when it was announced there was going to be a documentary of how the journey had been so far but very little was shown and the footage they showed was too current.
Take it that they didn't have the footage, what about pictures? Don't we own pictures we took as far back as 2000 in our homes? Some even have pictures from the 70s. Couldn't they have done a grid of those pictures with a narration to make it more appealing?
Charterhouse's inability to give us old clips proves they did not attach much seriousness to the whole scheme in the early days.
The content of the 20th anniversary was very empty and it is embarrassing we decided to air such content for the international market. I believe people watching from afar will think we are a joke.
Charterhouse failed us on Saturday night. A show they planned to air on an international channel did not have tags from the red carpet to identify those attending. I kept asking who some people were so I'm wondering how people outside Ghana would be able to do so.
The least an international awards show does on stage is to put out the names of those going to present the award and winners on a screen. Simply put, production for VGMA this year was not good enough.
One of the main components of a great music show is sound. Many in the auditorium kept complaining about the sound and I was not surprised. What were we expecting when the sound check was done barely two hours before the show?
I doubt that all the artistes actually did a sound check prior to their performance. The performers also gave very ordinary performances.  Stage craft was zero! 20 years and we still didn't have great entrances from our artistes and other things that spark up a performance.
Should I say Charterhouse has been fortunate? Because of them being lambasted alone, the attention has been shifted due to the brouhaha that our top Dancehall acts created. How did security allow guns in there? Why would one who is not on good terms with another stupidly follow that person up on stage to congratulate him?
How on earth will someone pull out a gun in the midst of a crowd? I understand this whole self-defence thing but for crying out loud there were other individuals there. It wasn't like a clash on the streets where one will pull out a gun to defend himself.
The two simply didn't think about Ghana or how their actions were going to affect us internationally since we had foreign representatives present and also because the programme was aired on DSTV, a platform that allows loads of countries to have access to our content. How did we get here as a nation?
In my opinion, the two should be banned from the music awards to serve as a deterrent to others.
The Ghana Music Awards has always been criticised for its winners but this around many deserved what they won.
I however, want to disagree on one and that is the "Artiste of the Decade". The criteria was the artiste who over the decade had had the biggest impact, earned multiple nominations over the years in the VGMA and has been relevant on the Ghanaian music scene and beyond while their craftsmanship has been phenomenal.
It is true, one may not necessarily have all it takes to win a category but the more areas he or she qualifies in can be a plus. I believe Samini would have been the ideal person to win that category and here are my reasons.
He has done music for over two decades and has earned multiple nominations within and outside of Ghana including winning Artiste of the Year in 2007. He won an MTV Africa Music Award and KORA just to mention a few.
He has been relevant in the past few years and has also influenced the industry in different ways including mentoring acts like Stonebwoy, Kaakie, Kofi Kinaata, Ghetto KB, etc. Was that category to be voted for?
I don't think so. Sarkodie is a great artiste no doubt but I feel it would have been ideal to see Samini win that category.
VGMA 2019: So who is our Artiste of the Year? Ebony Reigns still reigns even in death as the coveted title is stuck in the files of Charterhouse. Will it even be announced? Even if they do, the impact will never be same.
VGMA 2019 will go down in history a memorable one indeed and Ghana will never forget. Long live Ghana, long live Ghana music.
One Ghana, one Africa, one love! Peace!!!
Source: Graphic Showbiz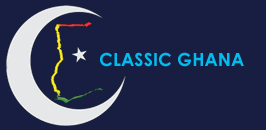 Latest posts by Classic Ghana
(see all)