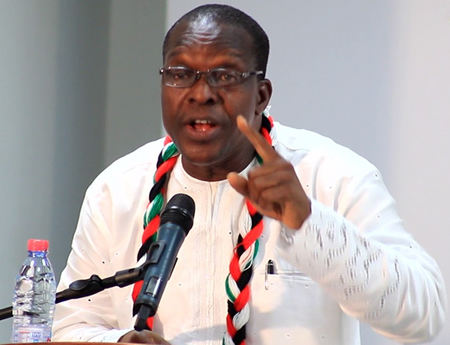 Mr Charles K. Fosu, the Public Relations Officer for Friends of Alban Sulemani Bagbin, a presidential aspirant in the National Democratic Congress (NDC) primaries, has appealed to delegates of the Central Region to vote massively for Mr Bagbin.
He said Mr Bagbin, who is also the Second Deputy Speaker of Parliament, is the only aspirant who could lead the NDC to win power in the 2020 Election.
Mr Fosu made the appeal after Mr Bagbin had interacted with members of group from the Central Region.
He said they had realised that the aspirant was the only presidential candidate in the NDC primaries who could unite and rebrand the Party for victory in 2020.
He said the NDC, at the moment, needed someone who could make it stronger and more business-like at the grassroots, to make the Party attractive to Ghanaians.
Mr Fosu, who is also the third Deputy Youth Organiser of the Gomoa Central branch of the NDC, hinted that Mr Bagbin was ever ready to assist cadres of the Party who had been relegated.
"Mr Bagbin is a person with unblemished records in his political career, and if given the nod as the presidential candidate for the Party, no one could level corrupt or any malfeasance against him as far as public office position is concerned," he said.
The aspirant with his political experience could assist the Party to recapture many of the parliamentary seats that were lost to the ruling New Patriotic Party (NPP) in the 2016 election, he said.
"Mr Bagbin has been tried, tested and proven with an enviable record who can lead the NDC to win convincingly in the 2020 Elections," the Deputy Youth Organiser said.
He said being the Second Deputy Speaker, Mr Bagbin had been consistently elected into Parliament by the people of Nadowli Kaleo Constituency since 1992 till date, which showed that the aspirant was credible.
"Mr Bagbin is set to bring all sympathisers of the NDC together to work as a team to enable the Party to win the 2020 Elections to relieve Ghanaians of the hardship they are going through under the NPP Administration."
Source: GNA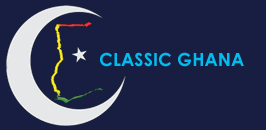 Latest posts by Classic Ghana
(see all)