Seven of the accused persons in the coup-plotting case to overthrow the government have explained that they bought the guns to protect themselves.
Arguing in support of an application for bail on Monday [November 11, 2019], counsel for the accused persons, Mr Victor Kojoga Adawudu, argued that the court should grant his clients bail because the prosecution did not have any solid case against his clients.
According to him, the facts of the case did not support the charges slapped against his clients.
It was, therefore, his prayer that the accused persons should be admitted to bail while they fight the charges levelled against them.
Entrapment
Mr Adawudu argued that his clients never had the intention to conduct any coup but rather they were entrapped by one Sule, a military officer to procure guns.
Counsel claimed his clients were part of a Non-Governmental Organisation (NGO) – Take Action Ghana (TAG), which indulged in social outreaches and activities.
He claimed the group was once attacked on their way from Wa and Sule who was part of the group advised them to buy guns for protection.
He argued that Sule entrapped them to buy the gun and was also the person who made security agencies to arrest his clients
Response
In her response, Ms Hilda Craig, a Senior State Attorney, urged the court to refuse the bail application.
She wondered why an NGO would procure guns for its activities when the right move was for them to report any threat on them to the police.
The Senior State Attorney said the activities of the accused were not mere social engagements but they set out to overthrow the government.
She said the prosecution would present its evidence when the trial starts.
It was her argument that investigations were ongoing and the accused would interfere with investigations when granted bail.
The Accra High Court has refused to grant bail to the nine persons accused of plotting to overthrow the government
In a ruling today, the court, presided over by Justice George Buadi, held that the accused persons were not entitled to bail because they had been not been unreasonably detained.
Justice Buadi was of the view that two months in detention on allegations of attempting to overthrow the government could not be described as unreasonable.
He upheld the argument of the prosecution that investigations were still ongoing and the accused persons could interfere with investigations when granted bail at this stage.
"Two months in detention on suspicion of committing treason is not unreasonable," Justice Buadi held.
Source: Graphic Online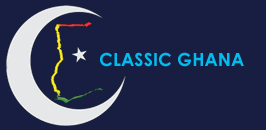 Latest posts by Classic Ghana
(see all)