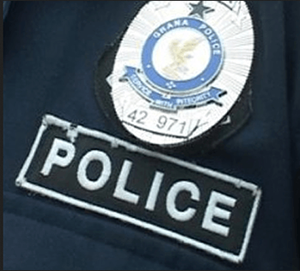 Assistant Commissioner of Police (ACP) Dr Benjamin Agordzor, the Director of Transformation Programmes Office, said the current constitutional arrangement of appointment and removal of the police leadership did not embolden police chiefs to act impartially.
He, therefore, asked the Government to consider amending the 1992 Constitution to give the Ghana Police Service (GPS) independence to operate and protect the citizens from violent groups.
"You cannot tie the hands of the Police and expect us to work professionally," ACP Agordzor said at a roundtable held on Wednesday on the theme: "Breaking the Cycle of Vigilantism in Ghanaian Politics," organised by the Institute for Democratic Governance in Accra.
ACP Agordzor emphasised that for the Ghana Police Service to be impartial and completely insulated from all kinds of interferences depended on embarking on robust constitutional reforms.
He called for a constitutional amendment to enable the IGP to have a fixed term of office; for the Police Service to have an independent Commission to replace the current Police Council; and for the grounds upon which the IGP can be removed to be spelt out so that his or her removal from office would not be based on the whims and caprices of the appointing authority.
"In Ghana, the IGP is appointed by the President and therefore becomes a party member, hence his loyalty is divided and cannot be trusted because he is clearly monitored by the President to work to his advantage", ACP Agordzor said.
He said the constitutional amendment should only empower the Minister of the Interior to give directive to the IGP in writing on matters of policy, but not as to how the IGP must do his or her work.
He said this would make the police loyal to the Constitution instead of a particular government.
ACP Agordzor said vigilante groups operated confidently because they were backed by political parties adding; "If care is not taken, we will have rule of political parties instead of rule of law".
"If you thought that vigilante activities constitute a problem now, then wait until it truly explodes. I call it Ghana's unexploded political ordinance," he said.
Major General Nii-Carl Coleman, the Chairman of the Civic Forum Initiative, said Ghanaians were calling for the total disbandment of vigilante groups because "they are a security threat who take the laws into their hands."
He said the history of political party vigilantism predates Ghana's independence and should be put to a stop now to maintain the peace of the country.
Dr Festus Aubyn, a Researcher at the Kofi Annan International Peacekeeping Training Centre, said a research conducted by the Ghana Statistical Service showed that most people joined vigilante groups because of unemployment and poverty.
He called for an establishment of laws to prohibit the formation of such groups.
Source: GNA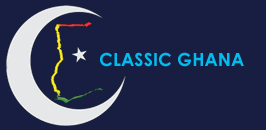 Latest posts by Classic Ghana
(see all)