Some pharmacists in a random sample by the Ghana News Agency in Accra on Friday said they sell tramadol only to patients with prescription by a medical doctor.
Mrs Asamoah Kakra, a Pharmacist at ANN's Pharmaceutical Shop at Sukura in Accra, said selling of tramadol was not illegal but it must be under strict prescription.
She said most people were abusing or resorting to the use of pain killers such as tramadol due to the nature of the work they did, adding: "We need consistent public education on the side-effects of drug abuse".
Mrs Kakra explained that in recent times the youth had resorted to the use of tramadol not for health reasons but for emotional satisfaction.
She, therefore, advised them to stay out of drug abuse, especially tramadol, because of the negative side-effects.
Mr Robert Tetteh, the Pharmacist of God Knows Licensed Chemical Shop at Suncity in Tema West, told the GNA that the influx of fake drugs was destroying the businesses of licenced pharmacists and posing a threat to the health of the population.
He said scores of customers thought it was rather cheaper to buy from unlicensed or illegal sellers without considering the health implications.
Mr Francis Nuertey, owner of Nhyira Chemical Shop in Tema, shared a personal experience where a neighbour died of malaria due to the use of fake anti-malaria medicine she bought from an unlicensed dealer.
Miss Yaaya Ahmed, a Pharmacist at Ayea Adom Drugstore, urged the Food and Drugs Authority (FDA) to intensify its enforcement and surveillance on all illegal dealers to curb the menace from the society.
"All unlicensed chemical shops should be closed down and not be allowed to operate," she said.
Mr James Duah, a Nurse at Over-the-Counter Pharmaceutical in Kumasi, in a telephone interview with the GNA, said licensed pharmacy shops and drug sellers were ready to assist the FDA to fight the activities of fake dealers.
"We are ready to help the FDA to fight the activities of non-licensed pharmacies and those who sell fake drugs to the people," he said.
"Before one could operate a pharmacy shop, he needs to go through a Continuing Professional Development (CPD) course."
Mr Duah said he had been in the business for 10 years and to qualify to sell drugs, one must be certified as it was difficult for non-qualified drug sellers to read prescriptions from doctors.
Source: GNA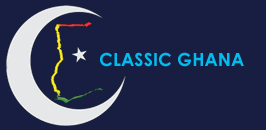 Latest posts by Classic Ghana
(see all)