Greater Accra Regional Minister, Henry Quartey, says the Regional Coordinating Council (RCC) will power ahead with the enforcement of the 'Operation Clean Your Frontage' policy.
All assemblies are expected to construct at least a waste transfer station as part of the policy.
Hundreds of city officers were also supposed to have been trained ahead of the full implementation of the policy.
Henry Quartey says these may not be ready before February 1, 2022; however, the RCC will implement the policy.
He spoke at a stakeholder's engagement with Market Women, Transport Associations and the Ghana Union of Traders Association (GUTA) on Tuesday, January 25.
"We are very much ready; that is why we are starting on February 1, that is why we are going to pour more men and women on the streets, and that is why we are going to urge people to continue to observe cleanliness in their frontage and their immediate environments."
"We're starting the process of implementation, which includes persons that we have sent to training to pass out to come out now to assist in ensuring that there is strict adherence and compliance," he said.
Meanwhile, the President of the Greater Accra Markets Association, Mercy Naa Afrowa Needjan, wants the city authorities to prioritise education, especially to market women.
"We want the education to go down that it is something that is going to stay so they should all make up their minds that they are going to join the train. So we'll try as much as possible to educate the people," she hinted.
She also appealed to the traders who abandoned the market squares and squatted along the pavements to return to their stalls.
Source: Myjoyonline.com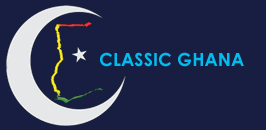 Latest posts by Classic Ghana
(see all)