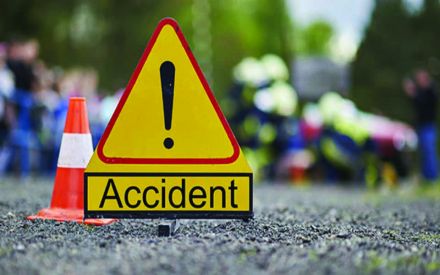 Nana Dr Appiagyei Dankawoso I, President-General of the West Africa Nobles Forum (WANF), Saturday cautioned road users against acts that can result in crashes and associated injuries and deaths.
He said road accidents in Ghana had been on the rise in recent times, and that should be a matter of serious concern to stakeholders, "especially as we approach the Christmas festivities."

Provisional data compiled by the Motor Traffic and Transport Department (MTTD) of the Ghana Police Service has revealed that the number of commuters killed in road traffic crashes, from January to September, 2021, rose by 16.37 per cent, compared to the same period last year.


It increased from 1,827 between January and September, 2020 to 2,126 in the first nine months of this year.

Nana Dr Dankawoso, therefore, asked Christians in particular and Ghanaians in general to be cautious of road crashes as they prepared towards the celebration of the birth of Jesus Christ.


In a statement copied to the Ghana News Agency, he noted that the country had lost too many lives through road accidents and it was about time urgent and drastic measures were taken to address the problem.


"….It is important to consider the impact of road crashes on families, who lose their loved ones, income, and have to live with the trauma for the rest of their lives, especially when many poor families are unable to cater for their disabled victims of road crashes," he said.


"We all know that Christmas is a season for merrymaking, characterised by a lot of movement and we should be mindful of our safety on the roads, so that our activities will not lead to road accidents and associated deaths."


The President-General of WANF said in dealing with road accidents the public must avoid blaming the menace on superstition; something that was predestined and inevitable.


"We have to face the reality and avoid superstition such as the belief, particularly among sections of the population, that road traffic crashes are predestined and inevitable, especially as we get closer to the end of the year," he said.


He noted that road accidents are caused by poor nature of roads, carelessness on the part of road users, faulty vehicles, stress, unskilled drivers, inadequate road signs, speeding, broken-down vehicles left unattended to, inadequate education, drunkenness and gross indiscipline, among other untoward acts.


Nana Dr Dankawoso urged the MTTD to strictly enforce the traffic regulations to ensure sanity on the roads, particularly the Accra-Kumasi, Accra-Winneba-Cape Coast-Takoradi, Accra-Aflao, Tamale-Kintampo and Tarkwa-Bogoso-Ayamfuri highways, which were the country's accident hot spots.


He said the menace had become a major public health and development challenge in Ghana, hence the need for policy makers, law enforcers, vehicle owners, drivers and road safety educators to collaborate to bring sanity to the roads.


"There is also the urgent need to repair bad roads. The issue of dualisation of our highways needs to be taken seriously as fatal road crashes get out of hand. We know that dualisation of the highways will require huge investments, but it is an irreplaceable measure to take," Nana Dr Dankawoso said.


He appealed to traditional and social media to support the National Road Safety Commission in its efforts to prevent road crashes by educating the public on the "do's and don'ts."


The WANF, a sub-regional non-governmental organisation, made up of statesmen, legal luminaries, politicians, research fellows, technocrats, medical giants and industry players among others, seeks to tackle topical issues affecting society.


Source: GNA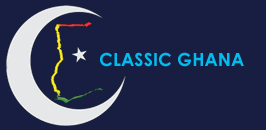 Latest posts by Classic Ghana
(see all)