Snail khebabs
Ingredients
Half cup vegetable oil.
• One medium-size onion
• One tablespoon of blended mixed spice (shrimp powder, salt, garlic, ginger, natural spice/herbs).
• Two tablespoons of puréed pepper/grounded pepper
• 20 small snails (washed and cleaned with vinegar).
• Salt
Directions
• Pour cleaned snails into a saucepan; add salt and one cup of water.
• Steam on medium heat for 10 minutes. Drain and set aside.
• Heat oil in a frying pan, add rings of onions and stir for one minute.
• Add the puréed/grounded pepper, add the blended spices, salt, and stir for two minutes.
• Add snails and stir; leave to simmer for five minutes.
• Turn off the heat, dish it out, garnish and serve.
 Enjoy your kebab.
What do you know about snails?
Sorry if your beliefs won't permit you to enjoy this amazing source of protein. Did you know that snails are the healthiest source of protein?
Snails are easier to find in our beloved Ghana and are a superfood. They have a lower glycemic index (how soon food consumed increases one's glucose or blood sugar levels).
Snails should be part of a meal and not enjoyed solely.
Two medium sizes, three to four small size and one large size is okay for a serving.
Here are six reasons why you should eat snails:
• Magnesium: This is for the maintenance of normal blood pressure, strengthening of bones and also helps you with regular heartbeats.
• Iron: For healthy red blood cells to reduce fatigue and anaemia. Healthy blood cells will help with ensuring that, we have a normal haemoglobin level.
• Selenium: For protection against cell damage and for boosting our immune system.
• Protein: Protein is an important nutrient with amazing benefits to the body including, building and repairing body muscles.
• Omega-3: It's a heart loving fatty acid which is very good for the heart. Omega-3 is also good for brain health, for growth and development and has other benefits.
• Vitamin B12: An energy vitamin which helps release energy from the food we eat and the processing of folic acid (good for blood health especially for pregnant women and helps with your baby's neural tube development into the brain and spinal cord).
There could be a whole lot of other benefits for eating snails.
Just keep these few benefits from me and enjoy eating snails but do not forget that moderation is key.
Enjoy the servings above up to two times per week (you can choose your discretion but do not abuse it).
Source: Mirror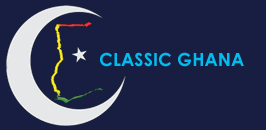 Latest posts by Classic Ghana
(see all)