Widows in Uganda have few rights when it comes to claiming inheritance. Women's groups that advocate for them have seen some success, but find themselves unable to reach many widows in need outside of urban areas.
Gertrude Ainembabazi, 47, clasps her late husband's portrait to her chest.
"A chunk of me went down with him," she says, as tears well in her eyes.
Ainembabazi was pregnant when her husband died of tuberculosis in 2011. He did not leave behind a will. Eight months later, she says, her father-in-law, Boniface Katungi, told her that she would have to marry him if she wanted to continue living on the land they had previously all shared. Widow inheritance has long been a common, cultural practice here.
She says she could not face marrying a man nearly 40 years older than her. When she finally told him that she would not go through with the marriage, "he barred me from tilling the farmland and asked me to leave my marital home."
Ainembabazi says her father-in-law ripped her crops out of the ground, uprooting 100 bundles that she was planning on selling to pay for her children's school fees. She says when she reported the destruction to members of the local council, the village court jailed Katungi for a month and fined him 500,000 Ugandan shillings ($136).
That's when she says Katungi began physically assaulting her. "He came for me, running at terrific speed," she says, "raining blows and slaps on me."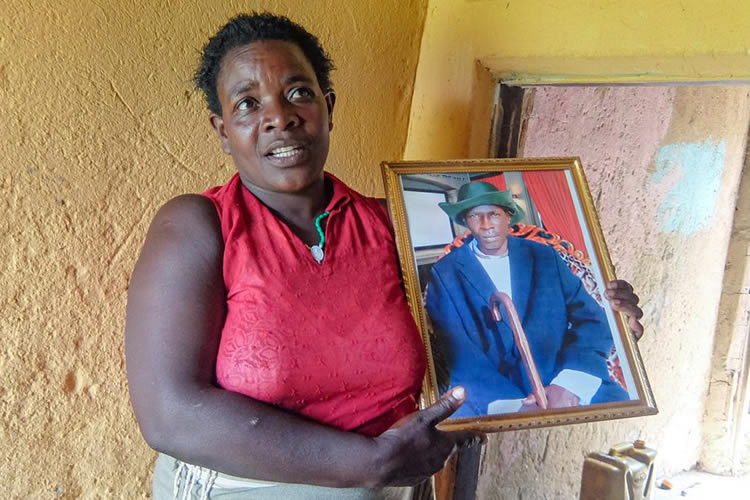 Katungi hired a lawyer to dispute Ainembabazi's claim to the land. She was repeatedly called to court hearings in Rukungiri, which is in the far western part of Uganda near the border with DRC and more than 320 kilometers (199 miles) from Kampala, the capital city. But those court hearings never happened.
She couldn't afford a lawyer, nor the repeated trips to the city. Eventually, the court advised her to drop the case, as she had no one to properly prepare her defense.
Ainembabazi says the dispute caused two of her daughters to flee the home to get married at the ages of 14 and 16. Through tears, Ainembabazi says she was devastated when they left. She has six other children who remain with her.
Ainembabazi's situation is not uncommon here.
Men hold the majority of resources in Ugandan families, says Elizabeth Kemigisha, an Advocacy Officer at The Uganda Association of Women Lawyers. When they die, their wives are often left struggling.
"If Ainembabazi's husband had made a will, it would have been easier," says Kemigisha, who was not involved in her case. "Will-making in Uganda is not yet a common practice."
Article 26 of the Ugandan Constitution states that every person has the right to own property, while Article 31 provides for equal inheritance rights for both widows and widowers. But the country's parliament has not enacted more specific laws regarding widows' rights.
A bill introduced in 2003, the Domestic Relations Bill, aims to guarantee a woman's right to inherit land and abolish the practice of widow inheritance – where a male relative "inherits" the wife of the deceased. There have been repeated attempts to pass it into law, but it has not yet been ratified.
This leaves women reliant on another law known as the Succession Act, which does not guarantee full inheritance when their husbands die without leaving a will. Instead, it sets out a range of scenarios in which a widow could receive 15%, 50% or 99% of his assets, depending on whether there are other surviving relatives.
With laws and customs unclear, widows are finding ways to support each other.
Ruth Mwagala says she lost her husband when she was 31. Immediately after, her family forced her from their home.
"In Uganda, when you lose a husband, you lose many things," says Mwagala, who is now chair of a nongovernmental organization called Widows Intercessors Ministry. "You lose respect, family ties, your former home, your identity. But most of all, your dignity as a woman is thrown to the dogs."
Mwagala founded Widows Intercessors Ministry in 1999 to provide widows with support. Today, the association has more than 32,000 members.
At the height of Ainembabazi's problems with her father-in-law, a friend told her about Widows Intercessors Ministry. Ainembabazi says she borrowed enough money to travel to the annual meeting in Kampala, an event that changed her life.
"I was full of bitterness, anguish, depression, frustration and regret. All I wanted was to die," Ainembabazi says. But finding Widows Intercessors Ministry changed that. "Through counseling, prayer and testimony, my mind came back to me. I learned that I am not alone."
She says she was counseled by a woman named Edna Mwoyogwona, whose husband and son were killed.
"When she told me how she let go of her pain, I began to see myself in her perspective and let go of mine," Ainembabazi says.
When Ainembabazi dropped her case against her father-in-law, she says the widows group gave her the strength to forgive him and seek reconciliation. But he insisted that she owed him reparations.
Katungi told Global Press Journal he would not forgive her until she brought "a mature goat worth 200,000 shillings ($54), a crate of soda worth 50 thousand shillings ($13.50), a crate of beer and locally brewed beer to atone for the hard time I had eating food next to that horrible prison bucket."
Ainembabazi says she bought him everything he asked for. But she could only afford a small goat, which she says Katungi insisted was a kid, not a mature animal. After rejecting the gift, he threw her off the land permanently, she says.
The local court eventually forced Katungi to give Ainembabazi a small garden plot on the land where she used to live, where she plants subsistence crops. It's a small fraction of what she expected to inherit when her husband died. Today, she rents a house at a local trading center, where she sells coffee beans to support her family.
She's grateful for the help she received from Widows Intercessors Ministry, she says, but says more needs to be done to support women outside of the capital. Kampala may be full of advocates, she says, but their services don't reach rural areas.
"Their presence is probably effective in the city for a chosen few," she says.
Kemigisha of the Uganda Association of Women Lawyers agrees. She says the association was set up to fight for women like Ainembabazi, but they can't always reach them.
"The problem is upcountry widows do not know where to find our offices, and this is why they stay suffering," she says.
Ainembabazi says it was her fellow widows who helped her face the challenge of becoming a widow and now, of moving on.
"I will continue to identify with my sisters to heal our wounds," she says.
Edna Namara, GPJ, translated some interviews from Runyankore.
Source: globalpressjournal.com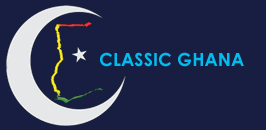 Latest posts by Classic Ghana
(see all)