You won't believe this American cleric's reason for holding a Beyoncé mass in Grace Cathedral in San Francisco.
Rev. Yolanda Norton, a San Francisco Theological Seminary assistant professor who specializes in the Old Testament, says the service was done in order to analyze the Bible's female-centric interpretations.
Speaking with the San Francisco Chronicle, she said, "When we talk about womanist biblical interpretation, Beyoncé felt like a natural fit. If we look at the trajectory of her person and her relationships, we can see so many issues black women face and how it can affect how we interpret the text."
He was supported by Rev. Jude Harmon of Grace Cathedral who revealed that the mass is part of a three-part series on Grace, titled "Speaking Truth: The Power of Story in Community."
According to him, this series looks at women, people of colour and other marginalized elements in the Christian community.
Responding to the negative response to the mass, Harmon insisted that the "majority of responses from members have been overwhelmingly positive."
The controversial service, which held on Wednesday night, April 25, 2018, reportedly attracted more people than the usual 50 that attend every other week.
KTVU reports that 900 people attended, some hoping to get a performance or appearance from the singer.
Instead, the congregation got renditions of the singer's hits like "Freedom" from the church musicians, along with Bible readings from the book of Luke and Psalms. No images of the singer were seen.
Addressing the attendees, Rev. Norton said, "Black women who've fought to their core to make sure there was a better tomorrow. We're just saying let's use that as a conversation piece to talk about god. This is a worship service. I know people think this is a gimmick, that we're worshipping Beyonce. None of that is true."
Afterwards, Lauren Aldredgek, a Beyonce fan from Oakland, said, "Honestly, it was just an opportunity to hang out with my friends and hang out with Beyonce spiritually. It's just a cool time."
"Fierce…just like strength and energy, I think that we all need that all the time," she added.
We should all expect to see more Beyoncé masses, according to Rev. Norton.
Source: BBC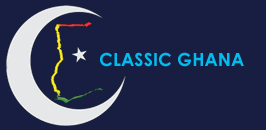 Latest posts by Classic Ghana
(see all)