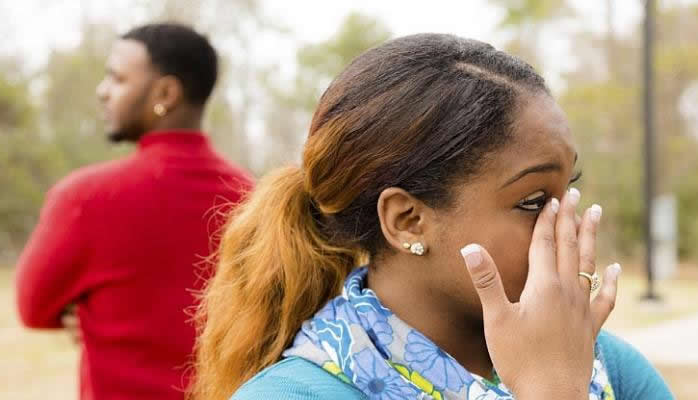 This is what I remember from my last major breakup: the cracks in the ceiling. I spent a good 10 hours lying on the couch in my East Village apartment staring at the ceiling, following the lines etched in the fading paint, as if they would lead to more answers. I was stunned that I could feel so drained and defeated even though I had initiated the end.
Breakups can be devastating. You can feel like a desperate 3-year-old lost in a grocery store or a hollowed-out wreck. Why? Because we're human, and humans are designed to pair with other humans. Uncoupling and rejection feel like threats to our existence. We tend to respond with some variation on the themes of despair, confusion, and rage.
"Separation distress elicits panic," explains Sue Johnson, PhD, an internationally recognized couples therapist and author. "And people don't know how to make sense of it."
Making sense of a breakup, though, is vital: it helps you recover. Looking at what happened and why will reduce the sting and help you make a better choice next time.
The pain you are experiencing is understandable, when you recognize that
humans are bonding creatures hardwired for relationships. We are designed to grow and learn in the presence of others. Our connections to lovers, friends, and family define us and help us survive. Healthy intimate relationships provide us with a sense of safety and serve as a buffer against the slings and arrows the world hurls our way.
One study , which looked at the power of hand-holding, showed how robust the buffering effect of a partner can be. Researchers at the University of Wisconsin, Madison observed how 16 happily married heterosexual women reacted when they were threatened with an electric shock. The women were hooked up to a brain scanner, which measured their responses to the shock threat. In one scenario, the women held their husband's hand, in another they held the hand of an anonymous male experimenter, and in the final scenario, they held no hand at all.
When the women held their husband's hand, the area of the brain that processes emotional and behavioral threats was less activated than when the women held the hand of the stranger or held no hand. The more favorably the women had rated the quality of their marriage, the more powerful the buffering effect of their husband's hand. It's no wonder, then, that losing that safeguard can elicit despair.
Being part of a couple can also change your identity. Researchers at Northwestern University examined the effect that breakups have on self-concept. The 2010 study found that becoming single makes you feel less significant. "When the relationship ends, individuals experience not only pain over the loss of the partner, but also changes in their selves," the study's authors wrote.
Breakups can also trigger feelings of shame. "We consider any relationship that ends a failure," explains Katherine Woodward Thomas, a licensed marriage and family therapist and author of Conscious Uncoupling (yes, the book that Gwyneth made famous). "We have this belief that love should last forever." But in reality, most of us will have two to three relationships in our lifetimes and two to three major breakups.
When you're the one being left, the sting is particularly sharp. Rejection triggers feelings of humiliation, isolation, and pain. Research by Naomi Eisenberger at UCLA has found that the emotional pain of rejection is coded in the same part of the brain as physical pain. Your rational mind may try to downplay the rejection — "Eh, he wasn't worth it," — but it registers in your brain as if you'd been punched in the gut.
The best remedy for the pain that follows a breakup is self-care and self-examination. Before you can recover and make rational sense of the breakup, you first need to attend to your shaken sense of self. Talk about the demise of the relationship with your friends, spend time with people who treat you well, write about your worries. Remind yourself that breakups can be traumatic; you need time to adjust and recover.
At the same time, resist self-destructive urges. Don't stalk your ex online (this will increase your level of distress), pretend you're fine (suppressing feelings leads, over the longer term, to greater emotional drama), or try to numb your pain with excessive amounts of alcohol, substances, or sex (never a good plan).
When you're ready, ask yourself, 'What can I learn from this relationship?' A 2017 study looked at the romantic relationships and breakups of 160 young adults. The researchers found that when individuals understood the reasons for their breakup, they suffered less stress and reported more satisfaction in their next relationship than their less clued-in peers.
Resist the all-too-satisfying desire to totally demonize your ex as a whacked out psychopathic narcissistic wreck of a person. "Okay, maybe your ex was 97 percent of the problem," says Woodward Thomas. "But let's look at your three percent. That's where the gold is." What did you not say or do — or fail to say or do? What warning signs did you ignore? What old pattern were you replaying? Did you give your power away? Women, for instance, have a tendency to bond more quickly. Men, of course, tend to hang back, wary of committing too much, too fast. Even though those tendencies are well known, we may not see ourselves living out such patterns as they're happening. "Until you see what you are doing, you are bound to do it again," says Woodward Thomas.
You will start to figure out who might be a better match for you. Bear in mind, people who are emotionally responsive tend to make the best partners. If you've never had the pleasure of dating an emotionally responsive human, here's what they look like: they listen; they can tolerate your emotions, even when they're negative; they are moved by your feelings; they are not terrified of vulnerability (they may not love it, but at least they don't belittle it).
In general, people who are available, reliable, and trustworthy also make good partners in romance and life. Research consistently shows that people who have mates with these characteristics feel secure, nurtured, and supported in their relationships.
"Breakups hurt so much because relationships are so important to us," says Dr. Johnson. But, with some effort, it's possible to turn the pain into self-gain. Before you get involved in your next relationship, take some time to picture what a good, enduring one looks like to you.
By Lesley Alderman
Source: Modern Ghana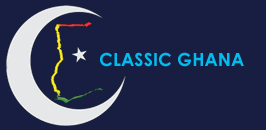 Latest posts by Classic Ghana
(see all)