One Ghanaian celebrity seems to be bending the curve and that's Salma Mumin. Salma Mumin is a Ghanaian actress. Her contributions to the Ghanaian movie industry have earned her several accolades, including Best International New Actress at the 2014 Papyrus Magazine Screen Actors Awards and Best Actress in a Leading Role at the 2019 Ghana Movie Awards.
Earlier this year she launched her fashion brand Lure By Salma Mumin. Unlike most other celebrity-owned and failed brands she seemed to have taken the right steps. She had a pro shoot, worked launch through the media, used pro models and photographers, and kept the buzz going afterward.
In addtion, a new collection was due and released earlier this week and it seems the actress has done something we've been waiting to see from Ghanaian brands for years. She launched clothes with her own branded logo and designs.
Something a lot of Ghanaian fashion labels have overlooked. Amongst many Ghanaian brands, the fight to impress their clients through core fashion designing and couture is at the center of all their efforts, so much so many of them tend to forget mere and simply branding elements that could boost their activities twice as far. With that said, none are also willing to pay for PR nor branding advice.
This sort of makes this very new fashion label the first fashion brand to launch its own branding outfit. And despite it seeming like little to no news from the average citizens point of view, it could be a very necessary pivotal point in the world of African fashion and creatives. Some may say Elikem the Tailor is Ghana's first successful celebrity-owned fashion brand which is true, but in that case Elikem was a designer/designer brand before a celebrity.
See items below from the latest collection titled 'The Sultry Collection'.
View this post on Instagram
Source: instagram.com/lure_by_salma/
Content: Fashion Ghana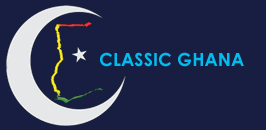 Latest posts by Classic Ghana
(see all)