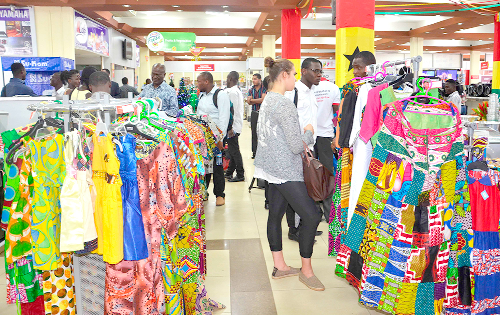 For years, many Ghanaians have developed a soaring taste for foreign goods, a development that has hampered Ghana's economy most especially its currency. From a high of the most sophisticated car to the low of an insignificant toothpick and even to the more degrading second-hand panties Ghana's dependence on foreign products has been worrying if not suffocating.
A new wind of change in the support for Ghana made products appears to be blowing in the rice industry with many high profile persons clamouring for a change in taste and behavior.
Eat made-in-Ghana, wear made in Ghana and even ride made in Ghana, is now the new norm in town and on many traditional and social media platforms but how deep is this new love for made in Ghana products?
Cedidollar.com visited various Institutions including the Ghana Standards Authority, Food and Drug Authority, the Ghana Traders Association, Ministry of Agriculture, Ghana Rice Miller's Association, JUDI Foods, Ghana Made clothes, Ghana made Sandals, shoes, to ascertain how widespread the interest has been so far and why Ghanaians must patronise Ghana made products.
Almost all the officials we spoke to are convinced support for Made-in-Ghana products is the way to go. They said an increase in patronage of Ghana-Made products affords the country the opportunity to at least, wean itself from high importation of foreign goods, boost our foreign exchange earnings and also create jobs to boost the local economy.
Rice Sector
Touching on rice sector, Dr Jule Nura, the Minister of State in charge of Agriculture; said though there has been a massive progress in the production of Ghana rice this year, the Ministry has no intentions of exporting rice produced in the country yet, but to rather curb the high level of rice importation in the country.
The Ghana Rice Miller's Association has also announced that the quality of made in Ghana rice has been improved, urging Ghanaians to purchase more made in Ghana Rice to remain healthy.
Mr Yaw Opoku urged on all Ghanaians to rely on Ghana made rice to help create job opportunities for the youth since rice farming brings lots of income. "This will create job opportunities for the youths if only Ghanaians buy more made in Ghana than foreign items," he said.
Institutions such as the Ghana Standards Authority, Food, and Drug Authority and the Ghana Traders Association, have all urged the public to patronise Ghana rice, particularly during the festive season.
Prof. Alex Dodoo, the Director for the Ghana Standards Authority, urged Ghanaians to patronise Ghana rice, pointing out that the Ghana Standards Authority in collaboration with the FDA is in support of the eat-Ghana-rice campaign.
The Food and Drug Authority has also urged Rice Farmers to produce quality rice to keep them ahead of their competitors.
Mrs Maria Aba Lovelace–Johnson, the Chief Regulatory Officer, Head, and Food Enforcement Department of the FDA, said local rice farmers must see to it that what they produce is safe for consumption.
Prices of Made-In-Ghana Products
The Cloths sellers Association, has however raised issues about the prices of Made-In-Ghana products. Known popularly as Sister Helen, the Market Queen (Ohemaa) at the Kaneshie market explained that Ghana made products are sadly more expensive than the foreign products. She said increasing the taxes on foreign products, especially cloths will help boost the patronage of made in Ghana prints.
Mig Mart(JUDI Foods) is a company that produces made in Ghana food products ranging from fruits, beverages, snacks and many more.
JUDI Foods exports most of its products to the UK, US, and many other countries. The Proprietor of Judi foods and Mig Mart Mr  Kwasi Nkansah Ghana made products are usually healthier and of better quality than the foreign products.
An exporter and producer of Made in Ghana Sandals and shoe based in Kaneshie, Mr Luumva Laryea is suggesting that African print wears should be compulsory for all workers on Fridays to help boost the patronage of made in Ghana products.
À bag producer who exports his bags to Benin, Togo, and other countries Mr Teye Mensah urged Ghanaians to patronise made in Ghana bags because they last longer.
Source: cedidollar.com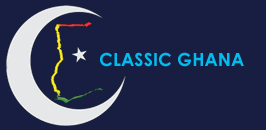 Latest posts by Classic Ghana
(see all)