Your health is your wealth. People always hesitate to make a little investment in their fitness lives. Be it by signing up for a gym, buying a diet plan, paying for a personal trainer amongst others but will never hesitate to pay for overly expensive drugs which could be avoided by just investing a little or even much in your fitness life.
Ask yourself this question; 
WHAT'S THE POINT IN WORKING YOUR WHOLE LIFE FOR MONEY WHILST IGNORING YOUR HEALTH AND SPENDING ALL THAT MONEY IN THE END ON EXPENSIVE DRUGS TO CURE ONCE PREVENTABLE ILLNESSES.
By investing in our health, we stand to earn the dividends of a healthier, happier and significantly longer life. Here, we take a look at 4 ways for you to invest in your health while living on a budget.
1. Try out bodyweight exercises
Forget expensive gym memberships, fitness club passes or even equipment, your body has everything you need to help you stay fit. You are not trying to be a top athlete in the Olympics or an MVP in the football odds, you just need to get some exercise done.
Got two hands and feet?
Congratulations, you're ready to start getting in shape. You just need your body to keep fit. True to its namesake, bodyweight workouts utilize compound movements and your body's own weight to help you get in shape.
Tired after work and don't feel like you're up to driving?
Whether you're on the move or living in a tiny apartment, bodyweight exercises can be done anywhere and at any time. This means that you'll be able to work out from the comfort of your own home.
Better yet, bodyweight exercises are totally free and there are dozens of how-to-guides with comprehensive routines for those looking to get in shape.
2. Invest in a pair of running shoes
Aside from bodyweight training, running is one of the most cost-effective ways to get in shape. All you have to do is to invest in a pair of decent running shoes. From your neighborhood to your local park, you can run just about anywhere without having to buy more than a pair of running shoes.
Alongside this, running is a form of cardio which helps burn calories while also helping you relax. Instead of binge-watching your favorite Netflix series put on those running shoes and head out for a run.
Getting into the habit of running may be difficult for some due to the monotony so it helps to have some good music along for the ride. Before you know it, you'll find that running can be one of the most rewarding workouts.

3. Start eating at home
Myth: You can't afford to eat healthily.
Truth: You can't afford to not eat healthily.
Notice the difference between the myth and the truth?
The truth of the matter is, we simply can't afford to not eat healthy foods. It may sound impossible, but with some effort and hard work, clean eating is quite possible.
Start ditching takeout and take the time to cook your meals at home. Focus on piling on vegetables such as tomatoes, bagged spinach, potatoes, and broccoli. For that protein boost, cheaper cuts are often overlooked and when properly prepared are simply delicious.
No time for breakfast?
Boil up a couple of hard-boiled eggs with a healthy helping of nuts or fresh fruit for the perfect breakfast. Not only will your body thank you, but you'll realize that you're spending significantly less on the long-term.
4. Take it slow
Rome wasn't built in a day and you sure can't get ripped within a week. Keeping fit is a lifelong journey which requires commitment and discipline. When your muscles are aching and you just can't carry on, you'll feel like it isn't worth it.
Ignore that doubt at the back of your mind and keep on moving forward. With time, you'll notice that you've begun to feel stronger and more energetic. People around you may even tell you that you've lost weight and are looking better.
Treat each workout like a therapy session and enjoy the burn. Remain consistent in your workouts and diet and you'll be able to reap the benefits of a healthier lifestyle.
Source: Health Guide 911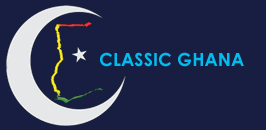 Latest posts by Classic Ghana
(see all)