The Eastern Regional Police Command has initiated investigations into the circumstances leading to the death of a 21-year-old woman at Agormanor in Krobo-Odumase, whose lifeless body was found lying half-naked in a gutter on Sunday.
The deceased has been identified as Sandra Tetteh.
The body has since been conveyed to the Atua Government Hospital morgue for preservation and autopsy.
According to the Regional Police Public Relations Officer, Deputy Superintendent of Police (DSP) Ebenezer Tetteh, the police has picked up two suspects, Kwao Noah aged 20, boyfriend of the deceased and friend, Abass Teye, also aged 20 who allegedly came to call her the previous night.
They are currently in police custody assisting with investigations into the suspected murder case.
According to DSP Tetteh, a petty trader, Madam Gifty Yohunu of Agbom, a suburb of Odumase-Krobo, accompanied by Mr Eric Tetteh-Ku, reported to the Odumase-Krobo District Police Station that about 0540hrs, she had information that her cousin named Sandra Tetteh had been found lying dead in a gutter.
"Police immediately accompanied the Complainant to the scene of crime and found a lady aged about 21 lying dead on her left sideway position half naked wearing only white top dress.
He said even though nobody could give the police any information on the incident, it suspected a foul play as bruises were found on her neck after a careful inspection of the deceased body.
When contacted, Madam Yohunu told the Daily Graphic that her cousin had known one of the suspects, Kwao Noah for only two weeks.
She added that Kwao Noah accompanied by a friend came for her cousin at about 730 p.m last night and that was the last time they saw her alive.
Source: graphic.com.gh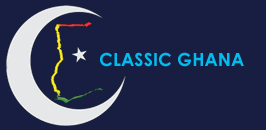 Latest posts by Classic Ghana
(see all)