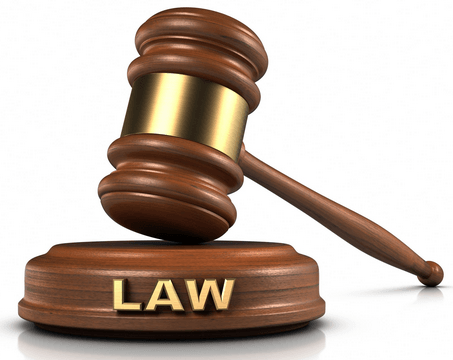 The Financial and Economic Crime (High Court Division) on Monday convicted Elizabeth Caldwell to a total of 20 months imprisonment for defrauding a US Airways Flight Attendant of $20,000.00 through cyber fraud.
This was after the court had found Elizabeth guilty on the charge of conspiracy to commit crime, and money laundering.
Elizabeth is said to have committed the crime with Chigozie Awom aka Obinna, a Nigerian who is currently at large.
The court presided over by Mrs Justice Afua Serwa Asare Botwe, sentenced Elizabeth to 12 months imprisonment and a fine of GH¢4,800.00 on the charge of conspiracy to commit crime. In default Elizabeth would serve 36 months jail term.
On the charge of money laundering, the court sentenced Elizabeth to an eight month jail term and a fine of GH¢12,000.00. In default she will serve 48 months imprisonment.
Sentences are to run concurrently.
The court further ordered the Economic and Organised Crime Office (EOCO) to transmit $20,000.00 sitting in Elizabeth's account with Fidelity Bank, Accra to Kathleen A Judd's the complainant's account in the US.
The court noted that Elizabeth apart from wasting the court's time exhibited no remorse.
According to the court, it took into consideration sentiments of defence counsel and the fact that the $20,000.00 was available attributing that to the alertness of the bank and the diligence of the EOCO.
The case as presented by the prosecution was that the complainant Kathleen A. Judd was a Flight Attendant with the US Airways. In March 2012, the complainant met Awom aka Obinna via an online dating website and introduced himself as Davis Wingate, a American Engineer who has been travelling to Ghana periodically on building projects.
Prosecution said after Awom established an online relationship; he told the complainant that he has been transferred to Ghana for project work and that he was going to build a bridge here. According to Awom Alfred Quarcoo was an interpreter he had engaged in Ghana to translate Ghana's local languages to him.
Awom deceived the complainant that Elizabeth was Alfred Quarcoo's wife and that moneys should be sent through her account.
Awom and Elizabeth acted together and used her bank account at Fidelity Bank to receive $20,000.00 from the complainant.
Prosecution said Awom also used fraudulent postal address to receive various items from the complainant and he told Police investigators that because he had no money to cover his living in Ghana, he deceived the complainant.
Investigations also revealed that Awom also deceived Elizabeth to come up with that since she was not legally known in Ghana.
Awom also made a misrepresentation that his son was sick, his laptop broken and he also needed laptops and tablets to work and he was going to repay the complainant once he completes his project in Ghana which he was expected to earn $800,000.00.
Investigations revealed that the from March 2012 to October 2013 the complainant sent a Dell Laptop, four cell phones, eight Apple I Pads and hand held video game system. These packages according to prosecution were sent to Awom and Elizabeth.
Prosecution said Elizabeth and Awom were arrested and granted police enquiry bail but Awom jumped bail. Awom's bail bond was later extricated on his surety.
Source: GNA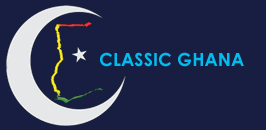 Latest posts by Classic Ghana
(see all)