A year ago, this month, my phone rang late in the evening. It was a call I had been waiting for.
Several months prior, I had filled out an application for Ghanaian citizenship.
The diasporan community had been advised that the President of Ghana, Nana Akufo-Addo, was planning to grant Ghanaian citizenship to diasporans wanting to gain citizenship as part of the Year of Return festivities.
We were all very excited to learn of this opportunity as the Ministry of Interior (MoI) route to citizenship is costly and unnecessarily cumbersome and time-consuming.
The phone call was asking me to come to the Jubilee House for the citizenship interview. Of course, I could make it!
I hired a car and left Elmina early in the morning to be there at the appointed time. Upon arrival, we were placed in a waiting room. A staff member collected our passports to make copies for their records.
We were then moved to the screening room where the actual interviews took place.
Members of the interview team included representatives from the Office of Diaspora Affairs, the Ghana Immigration Service (GIS) and the MoI.
Each applicant was called up individually to be interviewed with questions regarding how long we had been in Ghana, our family situation, where we were from etc.
After the interview, we were free to return to our respective homes. I learnt the interviews went on into September in additional sessions.
Source: Graphic Online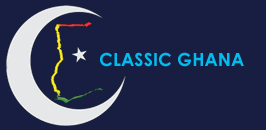 Latest posts by Classic Ghana
(see all)