Actress, Yvonne Jegede Fawole, has joined her colleagues to slam Nollywood producer, Francis Paschal Atuma, over his statement that successful Nollywood actors are prostitutes.
Atuma earlier claimed that only those who are prostitutes make it in Nollywood as the industry is controlled by pimps. 
Reacting on her Instagram page, Yvonne challenged Atuma to an interview addressing the issue and mentioning of names.
She noted that Atuma owes actors an apology for the allegation.
She wrote: "I have a degree in minding my business online but this one I have to address but Mr @pascalatuma I believe personally you owe Nollywood producers, actresses and actors an apology for this statement for so many reasons because you don't know all of them in the industry personally to know how they survive.
"You are my FRIEND and that makes me even more offended by this statement. If there are producers, actresses or "actors" you are referring to I will appreciate you MAN UP and mention their names in your interviews rather than generalizing everyone of us.
"This is an insult to everyone who has and is still working hard to make the industry better. If you are ready for a debate, I will personally pay you to pay for the interview on national tv, that a lot and I mean a large number of us are not prostitutes.
"In every sector (not just entertainment) we have the good; the bad and the ugly (even in advanced countries such as America And Canada where you reside).
"Nollywood has provided for so many families three square meals and helped parents send their children to schools and with due respect not a shit hole you can just spit on like this.
"I repeat if you have the names you have slept with, Biko mention their names and allow us to drink our "GARRI" in peace.We are not all Prostitutes. Count me Out."
Source: Daily Post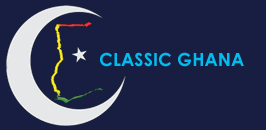 Latest posts by Classic Ghana
(see all)