It appears Rosemond Brown is yet to come to terms with an attitude Yvonne Nelson showed to her at a public place.
Rosemond Brown, otherwise known as Akuapem Poloo, in an interview with Zion Felix on the 'Uncut Show', disclosed that Yvonne Nelson gave her some weird attitude at Miss Universe event.
Explaining what happened, Poloo said Yvonne turned herself a certain way when she saw her coming after the latter has finished granting an interview—and she [Rosemond] was the next person to be interviewed.
According to her, she was not happy about it initially but she is now okay with it because she sees Yvonne Nelson as a 'big sister'.
Akuapem Poloo posited that she studies a lot of things but she does not worry much about them.
Henceforth, the loudmouth Ghanaian actress said she is expecting Yvonne Nelson to advise her as her 'young sister' when she is not happy about what she does—but she should not follow others who chastise her.
Rosemond Brown also lamented on many Ghanaian celebrities looking down on her.
Source: zionfelix.net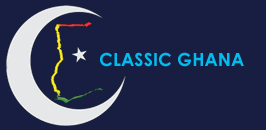 Latest posts by Classic Ghana
(see all)