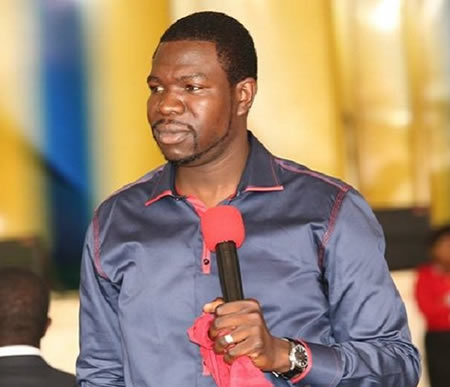 A popular self-styled prophet in Zimbabwe has been convicted and fined $700 over false claims that he had a herbal cure for HIV and AIDS.
Walter Magaya of the Prophetic Healing and Deliverance Ministries (PHD) had pleaded guilty to contravening the Medicines and Allied Substances Control Act by selling a drug that had not been approved.
He was arrested last November and the drug he claimed could cure HIV and AIDS was also seized.
Zimbabwe has over 1.4 million people living with HIV and Aids, and 1.2 million are on life-prolonging anti-retroviral drugs, reports say.
On the back of this, Magaya had claimed last year that he had discovered the cure for the deadly disease. The 35-year-old told his congregation that the cure was a herb called Aguma and would destroy the HIV virus in just 14 days, the New Zimbabwean reported.
He said it took him two years to find the cure and this was done with the help of some Indian researchers. The self-proclaimed prophet further said he was working closely with the government which was taking his cure through some laboratory tests to verify his claims.
"I have been praying for it, and I have been concentrating on it, but I want to assure you, the world may deny it, but they will eventually agree because you cannot fight with facts and win. Facts are facts… I have seen the hand of the Lord healing his people," Magaya said.
Authorities later found out that his drug, Aguma, was not a registered medicine in Zimbabwe and police raided his offices. Before the search, Magaya and his colleagues "destroyed some of the exhibits by flushing them in the office toilets and burning containers which were, however, recovered half-burnt".
"Several aguma sachets and other torn sachets were also recovered in an office bin," according to the charge sheet.
Magaya told the court through his lawyer, Everson Chatambudza, that his Aguma drug was authentic as it was tested in India and was approved for properties which could cure HIV.
According to him, he informed the health ministry of his discovery and intention to go public about it but he was ignored, reports New Zimbabwe.
The pastor has since admitted breaching the law by distributing the drug without the approval from the health ministry.
"The accused has made a public apology and since his company is charged, a fine will be appropriate," said presiding magistrate Rumbidzai Mugwagwa in her ruling.
"However, in aggravation, this is a serious offence to market the medicine to people who could have ended up defaulting on their treatment," Mugwagwa added.
Magaya's case comes on the back of concerns over African pastors who have recently become popular for all the wrong reasons. They are now more known for their extravagant and luxurious lifestyles than for preaching the word of God.
In their quest for this life, many have resorted to bizarre rituals of 'healing' and 'luring' more people to their churches.  Recently, news that a South African pastor,  Prophet Rufus Phala, made his congregation drink Jik bleach went viral on social media. Six people have died as a result of this act.
Last February, a South African pastor who made headlines in 2016 for spraying his congregants with insecticide was also found guilty of assault.
A court declared Lethebo Rabalago guilty on three charges of contravening the Agricultural Act by spraying insecticide on people.
Source: face2faceafrica.com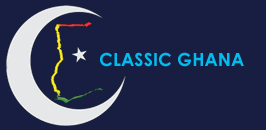 Latest posts by Classic Ghana
(see all)