The wondrous weather, the glorious beaches and more history than you can shake an encyclopaedia at – there's little wonder why Greece is known as the land of the gods.
But you don't have to be Aphrodite to fall in love with one of the most stunning countries in the world.
Whether you're looking for a romantic getaway or an island-hopping adventure, Jet2holidays have made it easier than ever to experience the excitement of Europe's ancient treasure trove.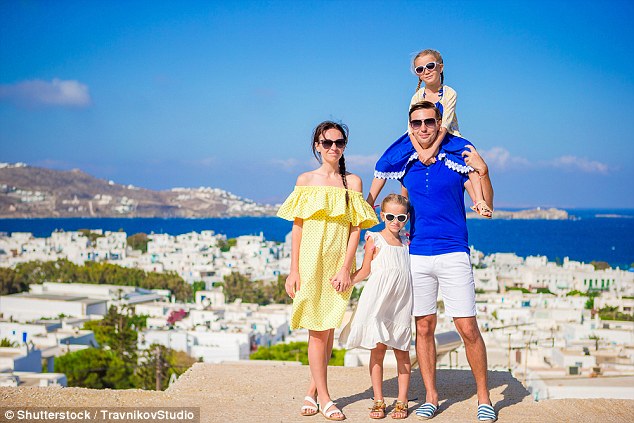 1) There's weather to write home about
Known as the place which boasts 'the perfect summer', Greece will warm your heart no matter what time of year you visit. Thanks to its geographical position, the country gets very little rainfall and a refreshing breeze, making it an amazing place to try out sailing and windsurfing (or relaxing on the sand, depending on your disposition).
2) There's plate-smashingly good grub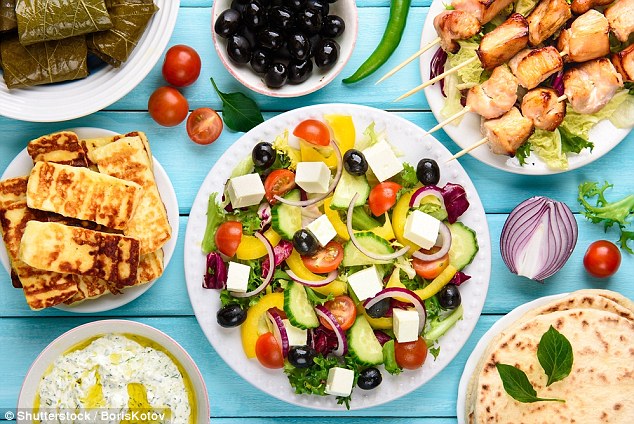 From feta to baklava, the Greeks mean business when it comes to mealtimes.
The diversity of the dishes across the country is something to behold – and they certainly don't skimp on the portions. If you're staying in Corfu make sure to try the Pastitsada, a local spicy chicken and tomato dish, or Skordalia – cod baked in garlic sauce – if you are holidaying in Kefalonia. And, of course, olives, olives, olives!
3) There's vitamin sea aplenty
Whether you're looking for feather-soft sand, a secret, cliff-covered cove or a pebbled stretch of sun-soaked paradise, Greek has a seemingly never-ending supply of beautiful beaches. All you have to do is choose one, lie back and relax under the sun.
4) The views will take your breath away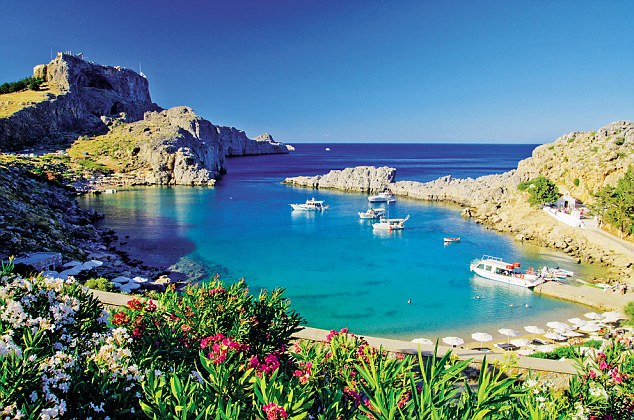 While we all know the panoramic blue and white rooftop views of Santorini, you'll never be left disappointed by any vibrant vista in Greece. In Corfu, take a scooter through the mountains and look out at the sea as the sun sets or gasp at the natural beauty of Butterfly Valley or St Paul's Bay in Rhodes.
5) Experience a seriously easy arrival
Jet2holidays has made finding a slice of paradise easier – and more affordable – than ever.
The UK's second largest tour operator flies to a range of Greek destinations – Corfu, Rhodes, Kos, Crete, Kefalonia, Zante and Thessalonika – from the UK. And with flights lasting less than four hours, you'll be on the beach before you know it.
6) There's nightlife to remember
From long dinners under the sun alongside the locals to traditional dancing, you'll never be stuck for some evening excitement no matter where you are in Greece. However, if it's a romantic night you're interested in, why not indulge in a feast – known as a panigyr – and make memories that will last a lifetime.
7) Meet the loveliest of locals
While in ancient times the Greeks were famously hedonistic, modern day residents are a much more laid-back bunch.
From the owners of the local hotels to the market traders selling fresh seafood, the people of Greece are as welcoming as the warm weather.
8) Check out landscapes to lust after
From magnificent mountains to lush woods, Greece has much more to offer visitors than just its ruggedly beautiful coastline.
Corfu is the greenest of all the Greek islands, and home to an unfathomable three million olive trees, while Zante is dotted with picturesque villages sat among forestlands, making the country a must-visit for everyone, no matter what their ideal itinerary entails.
9) Little bit of history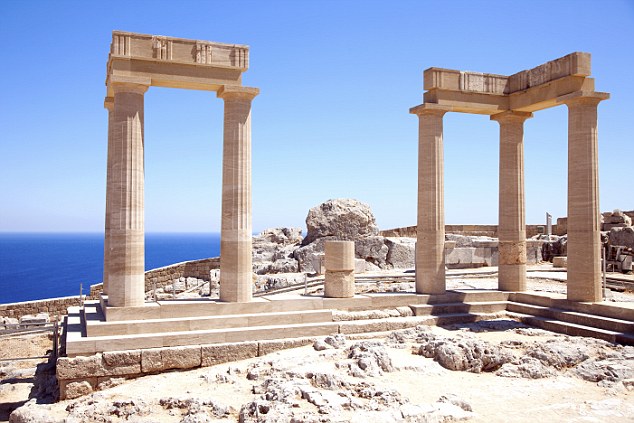 Ok, so maybe more than just a little bit. Whether you know your Spartans from your Spanikopita, you'll struggle not to be drawn into the deep history of the birthplace of democracy.
From the ancient Acropolis monuments of Athens to the mythical magic of the Palace of Knossos – Europe's oldest city – in Crete, you'll never be more than a few steps away from the wonders of the old world.
10) Roam around beautiful villages
While Greece has been at the forefront of modernisation for millennia, life in the rural villages still rolls on in very much the same way it always has. The country-dwelling locals grow their own produce, farm the fields and share, eat, laugh and love as they always have – making rural Greece the perfect place to regroup and recharge this summer.
Source: Daily Mail
Latest posts by Classic Ghana
(see all)