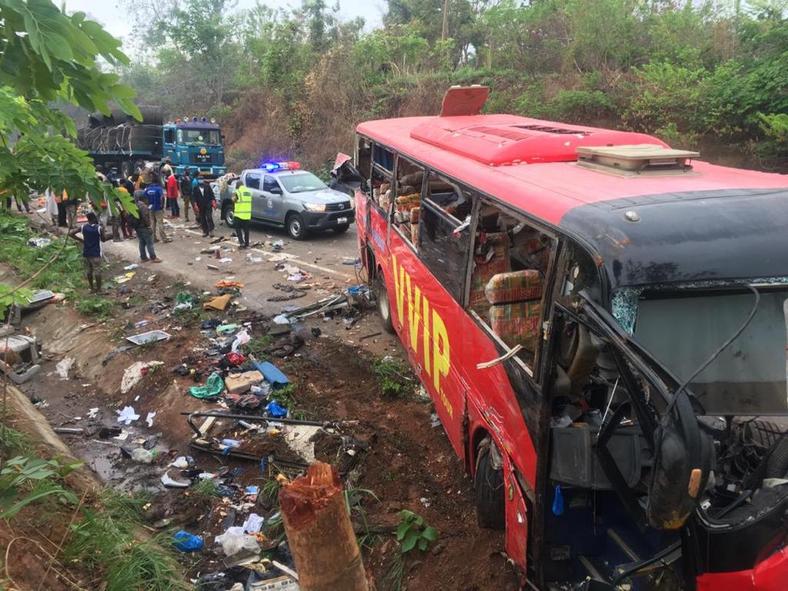 About six people die each day in Ghana due to road traffic accidents, according to statistics by the Police Motor Transport and Traffic Department (MTTD).
That figure translates into over 2,000 deaths each year, with drink driving, speeding and motor cyclists riding without crash helmet being the topmost contributing factors.
According to Supt. Dr. Samuel Sasu Mensah, in-charge of operations at MTTD, Police Headquarters, statistics for the first eleven months of 2019 already looks scary, as there are strong indications that we may exceed the annual national average if nothing is done to arrest the situation before Christmas.
According to Supt. Sasu Mensah who spoke on Joy FM Wednesday, road accidents and fatalities around Christmas each year are consistently high in Ghana, and if the statistics so far is anything to go by, then the country must implement some urgent measures to address the situation.
He said per the MTTD's own records, from January to November there were 12, 502 reported road accidents involving 20,195 vehicles. The accidents resulted in 12,766 people sustaining injuries while 2,083 died.
Source: Graphic Online
Latest posts by Classic Ghana
(see all)