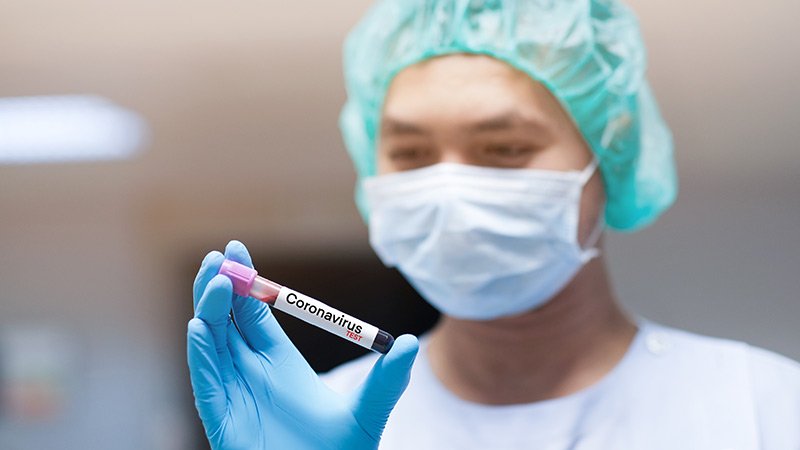 Deputy Minister of Health, Dr. Bernard Okoe Boye has revealed that six new coronavirus cases have been recorded at the Kotoka International Airport since its reopening.
Speaking on JoyNews' The Lockdown, he said that the first case was recorded on Friday, with two others on Saturday and the other three on Sunday.
According to Dr. Oko-Boye, these individuals had reported with a negative PCR test from their countries of origin.
He stated that these cases were detected because of the $150 Covid-19 test government insisted on for travellers.
"All our troubles in Ghana started with just about four or five cases. So, really those who are talking about $150, if we had gone for a compromised technology and those with negative PCR tests had slipped in, all we need is one gentleman who is positive with a viral load, that is huge, visit us in this country and we are back to a lockdown."
His comment was in defense of measures put in place by the government ahead of the reopening of the country's airport to traffic.
Among other directives, travellers had been tasked to take a PCR test 72 hours prior to visiting the country and also undergo a $150 antigen test after landing.
Many people raised concerns about the price of the test being conducted at the airport.
However, Dr. Oko Boye insists the amount is fair.
"I always say that the alternative, that is having one person slip in with the virus, is so serious, too grave to contemplate. Remember that we didn't go in for the product and the price, smiling and all excited," he said.
He added that the government did not also want to go back to busing travellers to hotels and have them pay for their stays for two weeks.
This he explained will cost them a lot more than the $150 covid-19 test.
"When KLM arrived at the airport, on September 1, they were supposed to use the previous arrangement which was two weeks quarantine."
"All of them had paid for hotel bills but guess what, there were fifty passengers who offered to pay $150 because they had negative PCR tests.
"For them, time is too expensive to spend two weeks in a hotel watching TV."
Meanwhile, Ghana's active Covid-19 cases stand at 801 with a total case count of 44,777.
The country has also recorded 43,693 recoveries and 283 deaths.
Source: myjoyonline.com
Latest posts by Classic Ghana
(see all)