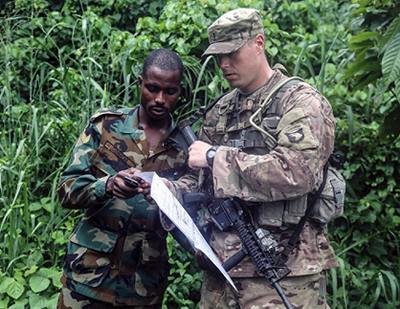 As part of the US, Ghana Defense Cooperation Agreement, the Ghana Armed Forces is currently training about 800 troops from the United States Army and other countries at the Achiase Jungle Warfare School.
The exercise which was opened last week "includes a training by Ghanaians of Americans at the Jungle Warfare Centre and we are very pleased that Ghana remains the only country in Africa that is training US forces," the outgoing US Ambassador to Ghana, Mr Robert Porter Jackson intimated to a handful of journalists at the US Embassy in Accra on Tuesday July 24.
He said the training spoke to Ghana's partnership with the United States in the peace and security area.
"Of course Ghana remains an active participant in international peacekeeping and we continue to provide equipment and training for that but we really see this as an equal partnership and we are very excited about the capacity of both countries to contribute equally to that partnership," he added.
No military base
Mr Jackson said although the partnership was in full force there was no indication of an American military base as was feared and became the subject of heated discussions in the country when the US, Ghana Defense Cooperation Agreement came to light earlier this year as it was presented to Parliament for ratification.
The ratification was finally done on Friday, March 30, 2018 by a one-sided Parliament after the Minority in Parliament strongly opposed the deal and described it as attempts by the government to 'sell out' the country's sovereignty to the US.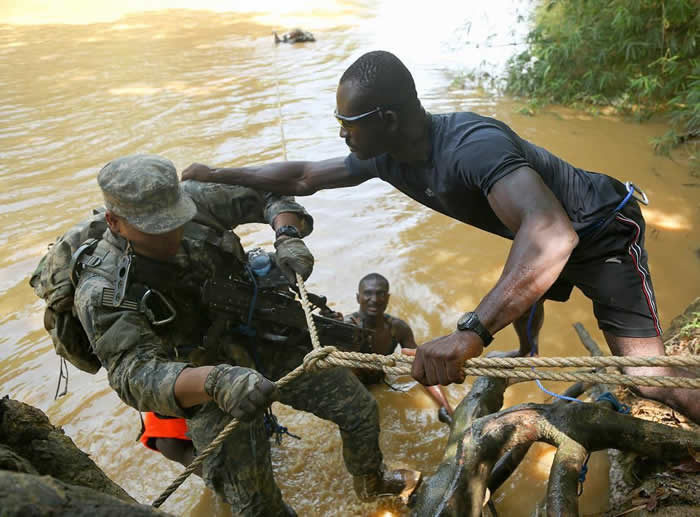 However, it emerged during the heated debates that the defense agreement was not a new thing between Ghana and the United States of America, as similar ones had been entered into previously in 1998 during the Rawlings administration and in 2015 during the Mahama administration.
Agreement purpose, scope
According to Article 2 of the Agreement, its purpose and scope is to "set forth a framework for enhanced partnership and security cooperation between the Parties with the aims of strengthening their defense relationship further and addressing shared security challenges in the region, including those relating to the protection of Government personnel and facilities."
It states further that "This Agreement clarifies access to and use of agreed facilities and areas by United States forces, thereby facilitating training, including to maintain unit readiness, combined exercises and other military engagement opportunities.
"United States forces may undertake the following types of activities in Ghana: training, transit, support and related activities; refueling of aircraft, landing and recovery of aircraft, accommodation of personnel, communications, staging and deploying of forces and materiel; exercises, humanitarian and disaster relief and other activities as mutually agreed."
Source: Graphic Online
Latest posts by Classic Ghana
(see all)