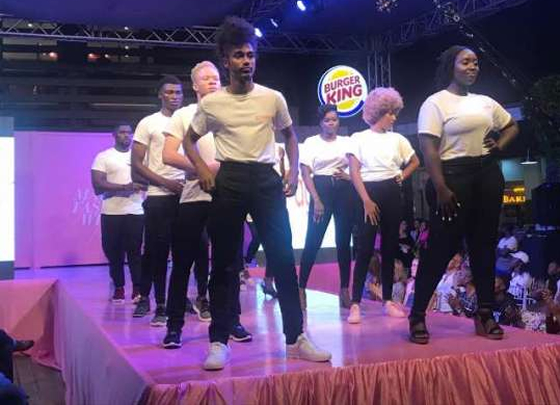 The Accra Mall, has held a fashion show for the general public to create awareness on the brands and standards of clothing and accessories, available to the public.
The show, which took place over the weekend was under the theme, "beauty without standards" with the aim of giving every individual the opportunity to access any kind of preferred fashion without following specific set standards.
Madam Denis Asare, Marketing Manager of the Mall, said, the world of humans now has attached high standards of beauty, which has proven to be quite harmful especially for young ones.
"I'm sure you'll ask yourself what this has got to do with a shopping mall. Well, that's because now when shoppers enter a mall, they are looking for experiences beyond traditional shopping. As a result, shopping malls are now part of one's lifestyle and lifestyle helps define one's personal choices including how we view ourselves", she said.
She said it was necessary for Shopping Malls to consider celebrating inclusion as one of its main objectives of a mall to cater for a wide demographics.
Madam Asare noted that celebrating inclusion was what Accra Mall Fashion Weekend was about, stressing that showed in the choice of models and colour schemes at the event.
She said: "our main message is that beauty has no standard and each individual should be celebrated for their uniqueness in spite of the media's definition of beauty".
Participating retailers were Payless shoesource, Jet Clothing and Accessories, Zigzag Fashion Accessories, Nallem Clothing, Mrp Clothing and Accessories, Vlisco, TM Lewin, Kiki Clothing, Liberty Shoes and Woodin.
Guests Designers were Afri-Ken by Nana and Seraban.
The event, was sponsored by Maybelline and Carols Daughter, Y FM, Global Media Alliance, Glam Magazine, Colossium Magazine, their retailers and Guest designers.
Source: GNA
Latest posts by Classic Ghana
(see all)