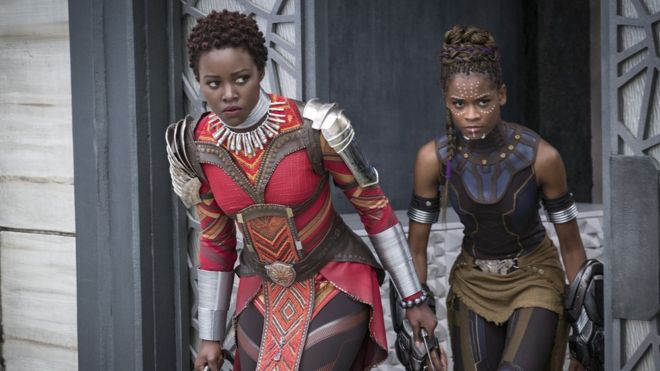 Kwabena Boateng, president and founder of African Diaspora Nation (ADN), an organisation that is focused on developing leaders and nation builders through the avenues of entrepreneurship and service has urged all Africans to tap into the opportunities depicted in the movie, "Black Panther".
"We have a unique opportunity because, for the first time in a long time we have a film, which has galvanised global Africa," Mr Boateng said.
And it presents a great opportunity for us to build a manifest reality inspired by the fictional African state of Wakanda in the movie."
Mr Boateng was speaking in an interview with the GNA at an International Youth Forum, held at James Town, Accra, on Saturday, under the theme 'Architecting the post-Wakandan collaborative order.'
The programme, which was organised by ADN, in collaboration with the Ama Ata Aidoo Centre of Creative Writing (AAACCW), a department at the Africa University College of Communication (AUCC) and the US Embassy, attracted participants from across the African Diaspora to share ideas.
Mr Boateng told the GNA that the movie, which got everybody around the globe talking about it, should serve as a massive source of pride and inspiration to all Black people.
"The movie is fictional but visionary; it is using our imagination to architect what we want to see together as Africans."
"The end of the movie shows the attributes of self-transcended and being selfless. And so the attribute in the movie is what we need as a country to develop. We must see ourselves as here to give rather than take."
He advised the youth of Africa to realise and hold on to their rich culture and put aside what is not theirs, adding that, "they must know their identity."
"As African youth, we must know what to put aside, what to hold onto, and how to evolve our culture because we can never rise above the level of our culture. Know your reference, which is your identity. Knowing who you are is the foundation to greatness."
Black Panther is a 2018 American superhero black film, which explores issues of identity. The movie which made a gross of $1.3 billion became the second highest-grossing film in 2018.
Source: GNA
Latest posts by Classic Ghana
(see all)