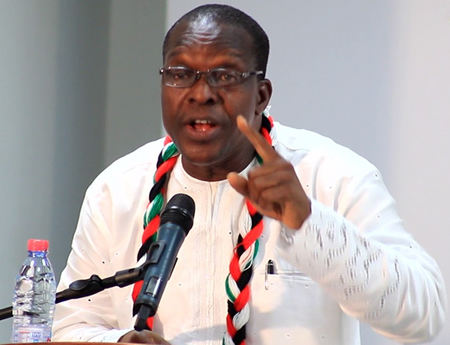 Mr Alban Sumana K. Bagbin, Second Deputy Speaker of Parliament and Member of Parliament for Kaleo, has declared his intention to contest the Presidential Primaries of the National Democratic Congress (NDC) scheduled for December 7, 2018.
A letter addressed to the General Secretary of the NDC, Mr Johnson Aseidu Nketiah said: "I have taken this decision after serious introspection and wide consultations with the Elders, Executives and the rank and file of the party".
In a copy of the letter obtained by the Ghana News Agency in Accra on Monday, Mr Bagbin assured members of the NDC of a campaign devoid of insults and personality attacks; and his team with the active support and advice of the elders and executives will conduct a virtuous, decorous, civil and matured campaign.
The letter also states that Mr Bagbin and his team will share the right information with members of the party to enable them to take the right decision towards restoring the lost glory of the NDC.
It also assured the party leadership that the supreme interest of the NDC will be the uppermost in all what his team will seek to attain.
Mr Bagbin said: "As members of the NDC strive to build a strong party to win Election 2020 and beyond, it is my fervent prayer that good conscience and fair play prevail to all in this contest".
He prayed that the social credentials of the NDC would shine in order to persuade the people and give hope to Ghanaians for a better future, thus pave the way for victory in 2020.
The NDC on August 2, held a press conference directing prospective Presidential Candidates to officially inform the party of their intentions before embarking on any campaign.
Source: GNA
Latest posts by Classic Ghana
(see all)