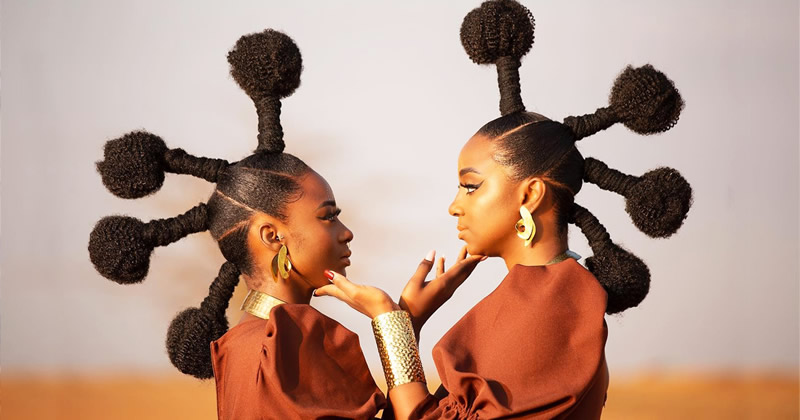 Angolan designer Diana Junqueira seems to have had a head start amongst her peers by pulling together an amazingly creative team behind her debut collection Nsola. The beautiful images stormed the net not long ago and have made it to the pages of almost every renowned African fashion blog.
Although it is her first look book, the designer is not new to making gorgeous outfits. Diana who is heavily embedded in couture and customized clothing stepped into the world of the ready-to-wear sectors of the industry to present the Nsola collection.
The collection was captioned with "A cada metamorfose, trocamos folhas, damos frutos, amadurecemos, conquistamos o mundo mas sem deixar as nossas origens." Tanslating to "With each metamorphosis, we exchange leaves, bear fruit, mature, conquer the world but without leaving our origins.". As to reflect on the continuous growth within the world of fashion and trends.
According to the brand, the collection focuses on the modern woman of a contemporary world but who does not lose her origin.
Fashion in Angolan has been predominantly European orientated, and many designers are finding it hard to break through the ready to wear market. Hopefully, with Diana Junqueira's intro, we could see some bright changes emerge through.
Latest posts by Classic Ghana
(see all)