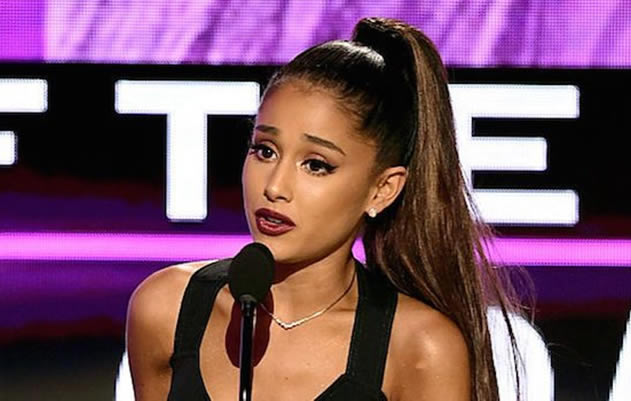 Singer Ariana Grande has spoken about suffering post-traumatic stress disorder following a suicide bombing that killed 22 people at her concert in Manchester, United Kingdom, last year.
"I know those families and my fans, and everyone there experienced a tremendous amount of it as well," said Grande of suffering the symptoms of PTSD, in
an interview with British Vogue
to be released on Friday.
"I feel like I shouldn't even be talking about my own experience — like I shouldn't even say anything," added the 24-year-old American, who appears on the cover of the magazine's July edition.
PTSD is a form of
anxiety disorder
that occurs when intrusive memories linked to fear from a traumatic event become consolidated in a person's mind by them visualizing the event in a loop until it becomes locked in their brain.
Grande said she didn't think she'd ever be able to talk about the attack at Manchester Arena in May 2017 "and not cry."
Attacker Salman Abedi
detonated a bomb at the end of Grande's concert, as people were leaving the packed arena.
"It's hard to talk about because so many people have suffered such severe, tremendous loss," Grande told Vogue during the interview at her home in Beverly Hills.
"Time is the biggest thing," she said of recovering from the trauma.
One year on: remembering the victims
Following the first anniversary of the attack, Grande last month revealed a bee tattoo beneath her ear in commemoration of the tragedy.
The worker bee is often used as an
emblem for Manchester
, representing the city's industrial past and appearing in its crest.
Services were also held across Manchester to mark the
anniversary of the attack,
with Prince William and Prime Minister Theresa May among the dignitaries attending.
Source: CNN
Latest posts by Classic Ghana
(see all)