Afia Prempeh (born 1986 Kumasi, Ghana) is a genre-bending painter whose practice uses aesthetic traditions as a means of hacking them. Her background in still-life and landscape painting informs her interdisciplinary approach to portraiture.
The exhibition, 'We Could Be…', projects the real and imagined lives of a sampling of contemporary women, as told through tales in oil on canvas. Subjects' personalities unfold through a multiplicity of material expressions, wherein artifacts and sceneries speak as vibrantly as the body or face. Prempeh's training in landscape and still-life leads to her time-traveling lens on the traditional figure. Her paintings open portals into other worlds and forms.
Afia Prempeh own words;
"There's something deeper about the paintings that even I myself can't point out. It's not just the physical-there's some force behind it. My whole being, my whole soul, is in there. Every single detail is telling a story".
My portraiture is not just portraiture. The object can also become the subject. I started off as a landscape and still-life artist, so when I finally learned to paint the human figure, I wanted to do it differently. Full-figure, classical style, with object and background details. And I wanted to make it about the person. I wanted it to tell a story.
This body of work has to do with transition. The subjects are on a journey. I, myself, am also on a journey. It's a spiritual journey: searching… seeking… believing… I had to go through certain transformations; I had to discover certain things about myself to get here.
The art exhibition opens on the 19th November, 2021at Kempinski Hotel, Gallery 1957 and runs through 31st December, 2021.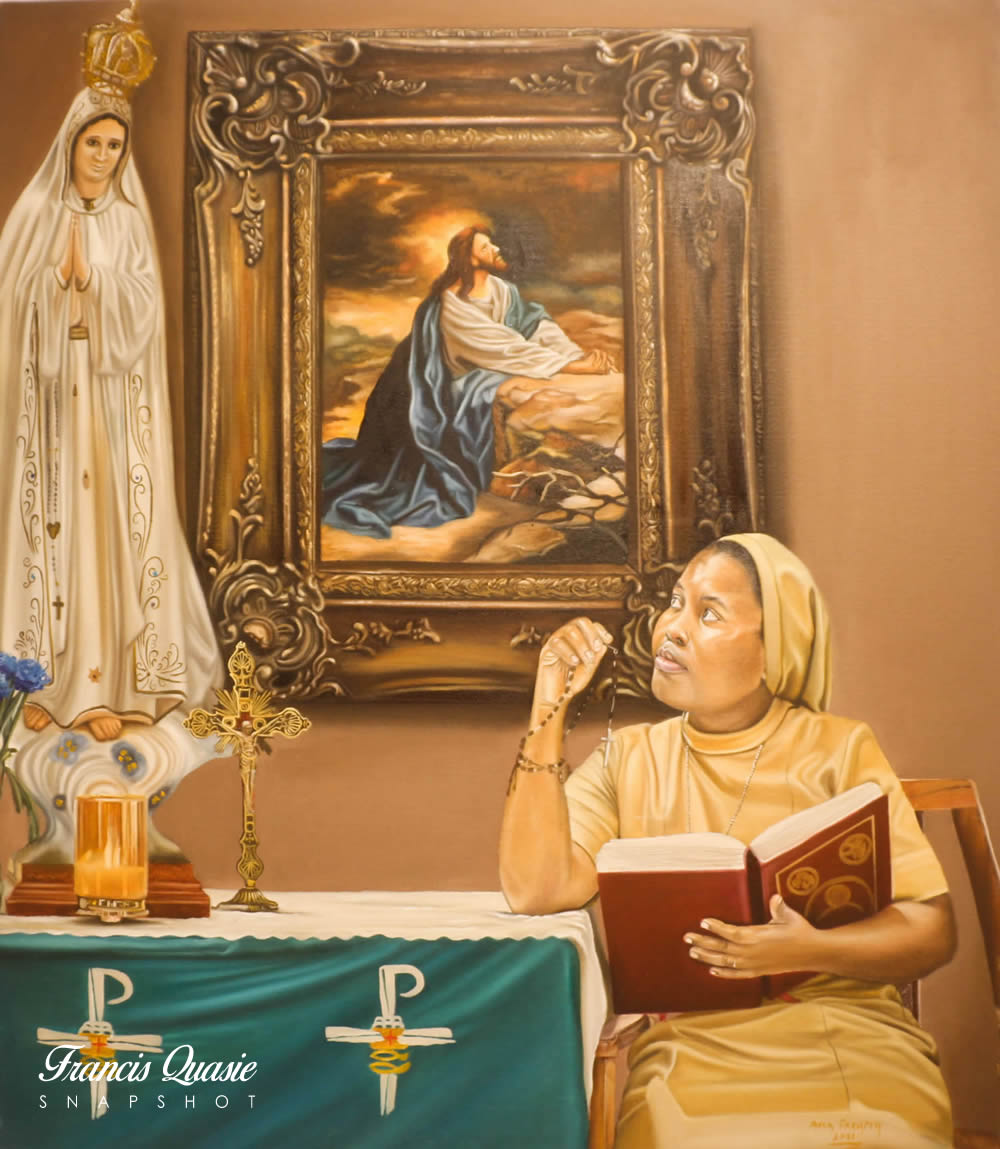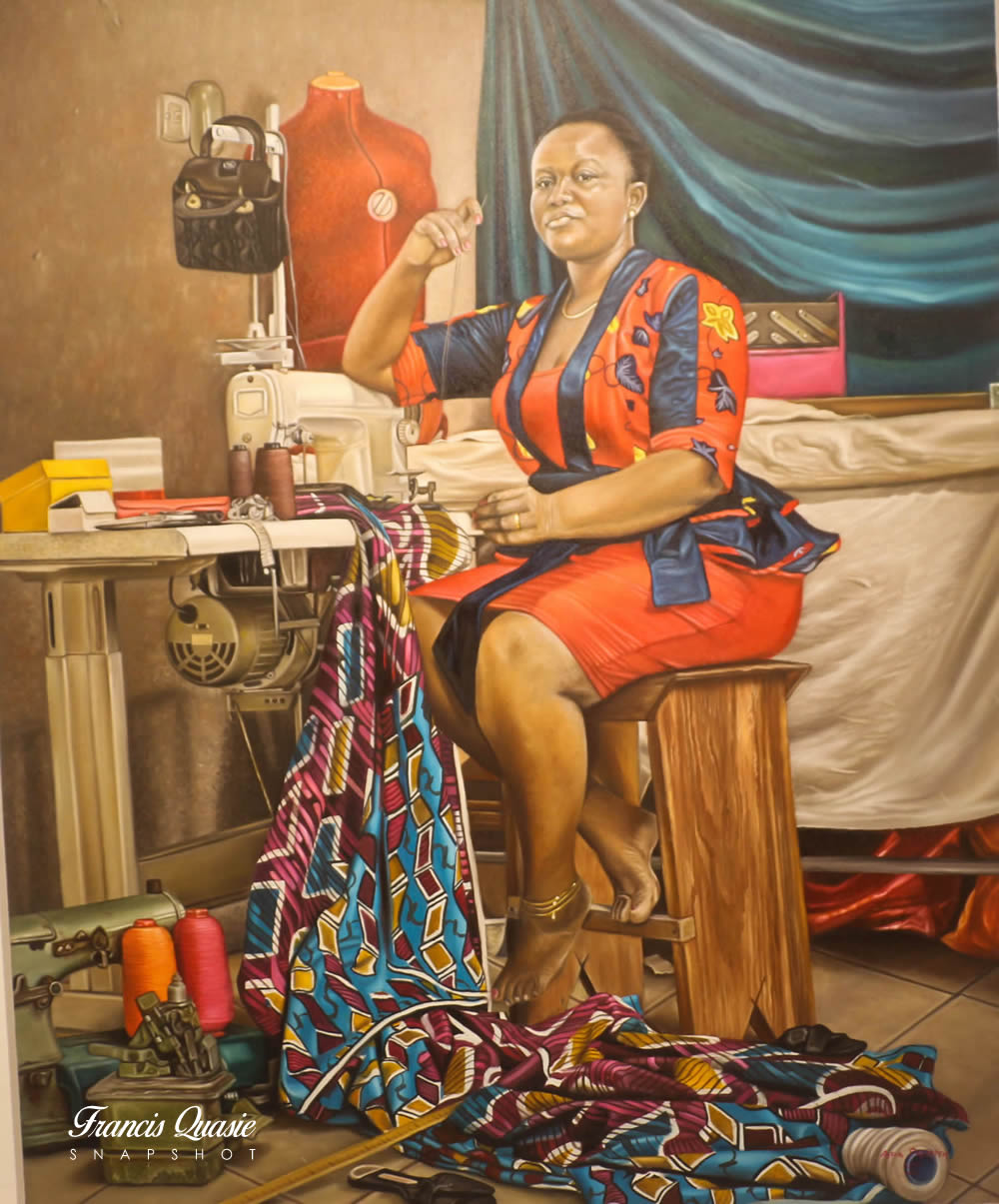 Photo Credit: Francis Quasie
Latest posts by Classic Ghana
(see all)