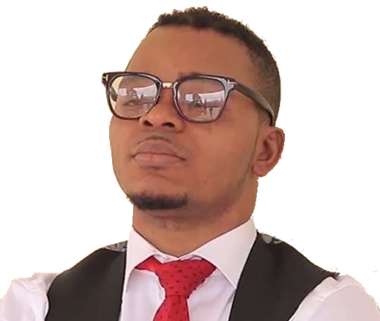 Bishop Daniel Obinim, the Founder of Godsway International Gospel Church and two of his pastors have been sentenced to a total fine of GH¢12,000.
Appearing before an Accra circuit court today, Bishop Obinim and his two pastors, who assaulted two teenagers at the church premises, changed their plea from not guilty to guilty.
Obinim was being held for assaulting two adopted children, a 14-year-old girl and 16-year-old boy, who lived with him in the presence of his congregation.
Obinim was sentenced to a fine of GH¢4,800 or in default go to jail for six months.
The two other pastors, Kingsley Baah and Solomon Abraham, were convicted to fine of GH¢3,600 each. The two in default will serve four months imprisonment.
The court presided over by Mrs Abena Oppong Adjin-Doku also ordered the three convicts to sign a bond to be of good behaviour for 12 months in default serve three months each.
Defence counsel for Obinim, Mr Ralph Poku Edusei, explained that in the Ghanaian culture, when a child goes wayward, it is the responsibility of adults to correct them.
However, his client chose a wrong a forum to do that and promised the court that his clients would never repeat such actions again.
Later defence counsel told journalists that his clients had learnt their lessons.
Prosecution DSP George Amega told the court that the complainant is Irene Abochie-Nyahe, a private legal practitioner residing at Community 17, Lashibi.
The prosecution said on August 17, 2016 at about 1700 hours, the Accra branch held a church service, at which Obinim claimed the two teenagers were engaged in pre- marital sex and that the 14-year-old girl was pregnant.
The prosecution said Obinim indicated the 14-year-old victim was in the process of aborting the said pregnancy and the Holy Spirit had directed him to chastise the two teenagers in the presence of the congregation
Based on that, Obinim removed his belt and assaulted them.
In the process the two pastors namely Baah and Abraham prevented the teenagers from running away.
The 14-year-old girl could not bear the pain and run to Mrs Florence Obinim but Obinim asked his wife to stay away.
The prosecution said the alleged offence continued until Obinim was satisfied.
Source: GNA
Latest posts by Classic Ghana
(see all)