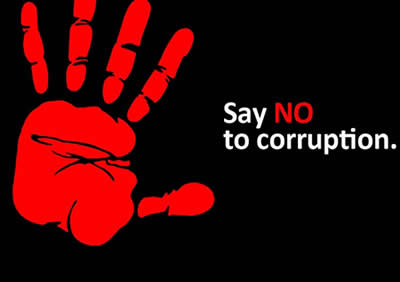 Mr Benedict Doh, the Finance Manager at the Ghana Integrity Initiative (GII), has observed that building integrity among the youth is the surest way to promote accountability to fight corruption.
He said educating the younger generation about the benefits of integrity, transparency, and good governance would imbibe in them the good moral ethics to kick out the canker.
Mr Benedict Doh was speaking at the Anti-Corruption Forum held in Tamale aimed at informing and educating the youth to be part of the fight against corruption, whiles ensuring transparency and accountability at all levels of the society.
He said the youth were the future leaders and the beacon of hope, saying "it is unacceptable to allow them to continue to reinforce the status quo of corrupt practices, whiles preparing themselves for leadership at the various stages in the future".
The event was organised by the GII in partnership with the National Commission for Civic Education (NCCE), with funding from Global Affairs Canada through its Local Chapter the Transparency International (TI).
Alhaji Abdul Razak Saani, the Northern Regional Director of the NCCE, speaking on the theme: "Building Integrity and Promoting Anti-Corruption Behavior among the Youth," said the country lost over three billion dollars every year through the activities of corruption.
He said the figure represents about 300 per cent of all the aid's Ghana received in a year to undertake development projects, saying "imagine the number of hospitals, schools, recreational facilities and the improved road infrastructure that could be added to the country's development".
Alhaji Saani said the active participation of the youth in fighting corruption remained significant to guiding a good future and ensuring responsible citizenship to promote transparency and accountability.
Mr Johnson Opoku, the Programmes Director of NCCE, who gave the keynote address, said there was the need for collective responsibility from all to adequately win the fight against corruption.
He said the perception and actions of the youth within the various universities in their learning processes must be characterized by integrity to promote patriotism.
He underscored the need for non-governmental organisations, civil society organisations and state agencies to intensify campaigns on anti-corruption, especially forums for the youth to be educated on the need to fight corruption.
The GII is mandated to fighting corruption and promoting good governance by forging strong, trustworthy and effective partnership with government, CSO's and the citizenry.
Source: GNA
Latest posts by Classic Ghana
(see all)