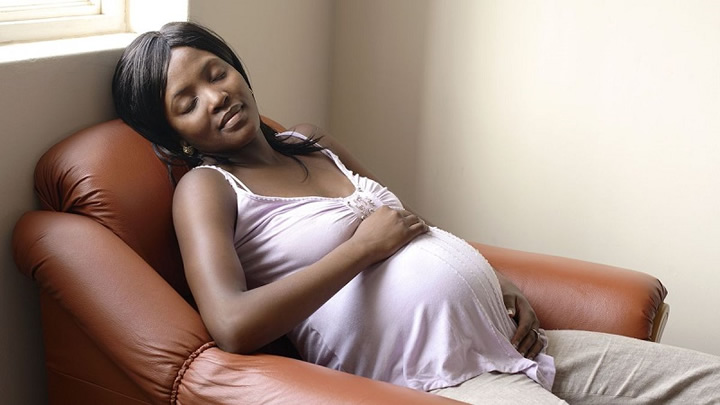 Globally, high maternal mortality ratios have been a healthcare problem over the years for most countries and Ghana is no exception.
Indeed, death is inevitable and maternal mortality has been an age-long problem from Biblical times.
The first woman who died due to maternal causes was Rachel, wife of Jacob, immediately she gave birth to Benjamin (Genesis 35:18-19).
Despite the inevitability of death, certain maternal deaths can be prevented to minimise the surging maternal mortality ratios, especially in developing countries.
Maternal mortality
Per the erstwhile Millennium Development Goals (MDGs), introduced in the year 2000, the world was to reduce the maternal mortality ratio (MMR) by 75 per cent and achieve universal access to reproductive health by 2015 (MDG Five).
Even though the global MMR decreased by 45 per cent between 1990 and 2013, most Sub-Saharan African countries, including Ghana, could not achieve the MDG Five target by 2015.
The World Health Organisation (WHO) defines the MMR as the "number of women who die from pregnancy-related causes while pregnant or within 42 days of pregnancy termination or childbirth per 100,000 livebirths."
Causes
The direct leading causes of maternal deaths in Ghana are severe bleeding after giving birth (postpartum hemorrhage), high blood pressure during pregnancy (pre-eclampsia and eclampsia), abruptio placentae (placenta detached from the uterus) and unsafe abortions, among others.
Apart from the direct causes of maternal deaths in Ghana, there are indirect causes as well. Thaddeus and Maine (1994) posit that delays in seeking for maternal healthcare, delays in accessing the appropriate health facility and delays at the health facility in receiving appropriate and quality maternal healthcare are indirect causes of maternal deaths.
In a study conducted at the Ridge Hospital, Goodman, Srofenyo, Olufolabi, Kim and Owen (2017) agreed with Thaddeus and Maine and asserted that pregnant mothers' delay in receiving care significantly contributes to maternal deaths.
Mortality ratio
In fact, Ghana's MMR was 484 per 100,000 livebirths in 2000 when the MDGs were introduced and by the 2015 deadline, Ghana's MMR was still as high as 319 per 100,000 livebirths.
By the close of 2015, the United Nations introduced the SDGs in place of the erstwhile MDGs.
SDG Three relates to good health and well-being and it has 13 targets and 28 indicators.
Target Three of the SDG Three reads, "By 2030, reduce the global maternal mortality ratio to less than 70 per 100,000 livebirths. In addition, all countries should reduce the maternal mortality ratio to less than 140 per 100,000 livebirths by 2030."
If Ghana's MMR in 2000 when the MDGs were introduced was 484 per 100,000 livebirths and after 15 years Ghana could not achieve the MDG Five target, then can Ghana achieve the SDG3 target by reducing its 2015 MMR (320 per 100,000 livebirths) to less than 140 per 100,000 livebirths by close of 2030?
Apart from the MMR, institutional maternal mortality ratios (IMMR) recorded yearly by various health facilities are also increasing alarmingly.
If the crowing of the cock is indeed the harbinger of the dawn, then one may say with a significant margin of certainty that Ghana is on another path of not achieving the SDG Three target on maternal mortality just as it failed to achieve MDG Five by close of 2015.
Free maternal health
One of the approaches Ghana has been using to tackle the high MMR is the implementation of the free maternal healthcare policy. This policy was introduced by President Kufuor in July 2008 at the time when the government recognised that the high MMR was a national emergency.
Under the policy, certain free maternal health services financed through the National Health Insurance Fund are provided to pregnant mothers at public hospitals.
The free maternal healthcare policy implementation is meant to minimise drastically the financial barrier to accessing maternal health services by women in fertile age (WIFA).
Unfortunately, due to the poor nature of most road networks in Ghana, coupled with other germane factors, some segments of society have financial access to maternal healthcare under the free policy but the service may be geographically inaccessible because in some places motorbikes, tricycles, tractors etc. rather than ambulances are used in transporting obstetric emergency cases to health facilities for primary care or for continuation of care. This contributes to the delays in accessing maternal healthcare.
Perhaps the trend of Ghana's MMR and the leading causes of maternal deaths nationwide should necessitate a more aggressive and responsive approach to addressing the maternal death menace.
One of these approaches should be a review of the free maternal healthcare policy and its funding methods as well as the timeliness of releasing such funds to the health facilities implementing the policy. Other contributing factors such as bad road networks should also be addressed.
Evaluation
Advisedly, a policy that has been implemented for over a decade (13 years) needs to be evaluated to identify implementation gaps leading to a policy review to make the policy more responsive to the problem it is meant to solve (Korto, 2019).
Above all, Ghana must achieve the SDG Three by 2030 and it must not be the duty of the health sector alone. Much as maternal death has direct and indirect causes, addressing it head-on calls for multisectoral collaboration with adequate and sustainable funding.
Let us not continue pouring the new wine in an old bottle. Let us be innovative and let us fund healthcare research and innovations timely especially in the face of adversity.
The writer is a Health Service Administrator
Email: afetikorto@yahoo.com
Source: Graphic Online
Latest posts by Classic Ghana
(see all)